Swedish artist Simon Stalenhag's popular paintings already inspired a critically acclaimed role playing game, and now they will serve as inspiration for an Amazon TV series as well.
THR is reporting Tales From the Loop has received a straight-to-series order from the over the top (OTT) streaming platform. Nathaniel Halpern (Legion) will act as showrunner and executive produce the series. The pilot will be directed by Mark Romanek (Never Let Me Go) , who will also executive produce. The drama series will have eight episodes, and be produces by Fox 21 TV Studios and Amazon Studios.
The series will explore the townsfolk who live near "The Loop," a giant machine build to explore the mysteries of the cosmos. However, the town experiences periodic bursts of reality overlap, which causes strange situations and weird creatures to materialize in the bucolic burb. The tales will focus on universal human experiences while drawing on traditional storytelling devices.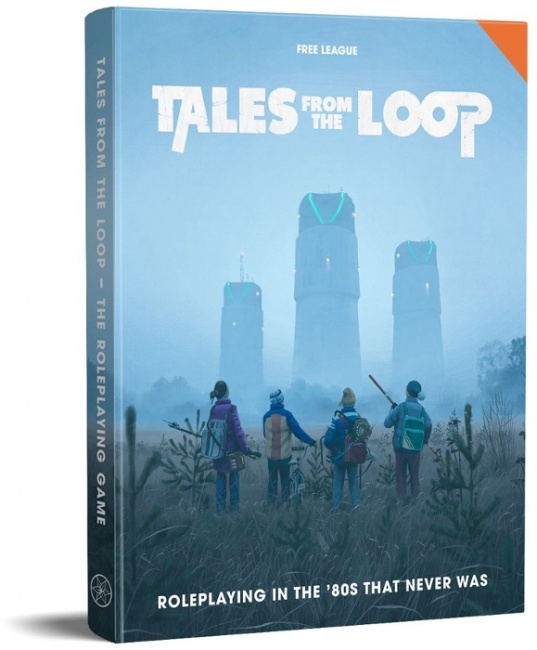 Last year, Swedish game company Free League Publishing released
Tales from the Loop
, a role playing game inspired by Stalenhag's art. The game was released in the U.S. by Modiphius Entertainment (see "
Sweden Brings the Strange in 1980s Sci-Fi Nostalgia RPG
"). The first adventure book,
Tales from the Loop: Our Friends the Machines & Other Mysteries
, was released earlier this year.