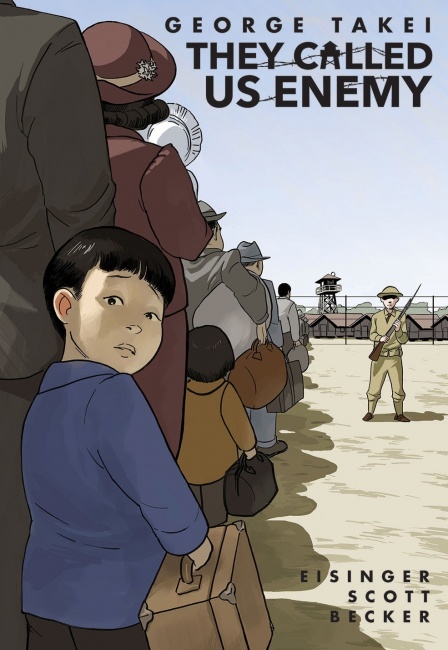 Famed actor, author, and activist George Takei has given his autobiographical graphic novel a name:
They Called Us Enemy
.
They Called Us Enemy
, is written in collaboration with Justin Eisinger and Steven Scott. Harmony Becker is illustrating the volume (see "
George Takei Helms Graphic Novel
"). In summer 2019, Top Shelf Productions will release the firsthand account of Takei's experience in Japanese American internment camps.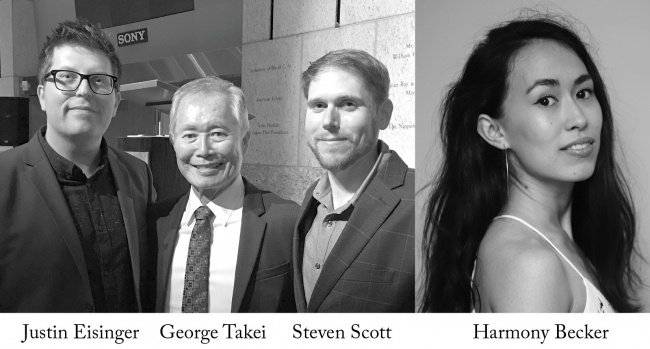 In 1942, when Takei was 5 years old, the U.S. government rounded up and imprisoned everyone of Japanese descent on the West Coast. Takei was one of 120,000 people placed in these "relocation centers," and
They Called Us Enemy
is his account of the years he spent at camps in Arkansas and California.
Takei is best known for playing the role of Hikaru Sulu in the original
Star Trek
series and movies. His subsequent fame has helped him become one of the most visible advocates for social justice, LGBTQ rights, and marriage equality, and he maintains a massive following on social media.
Top Shelf, which falls under the IDW banner, has experience publishing the memoirs of prominent public figures, including
March
, Congressman John Lewis's account of the Civil Rights Movement, which continues to sell solidly (see "
June 2018 NPD Bookscan - Top 20 Adult Graphic Novels
").