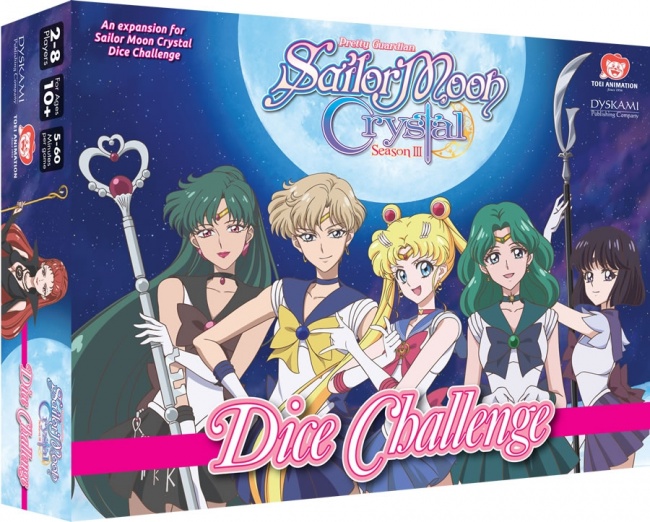 Dyskami Publishing Company has announced an expansion for its upcoming
Sailor Moon Crystal Dice Challenge
game.
Sailor Moon Crystal Dice Challenge Season 3 Expansion is scheduled for October release. The expansion will add new Pretty Guardians from the Outer Planets, as well as their enemies the Witches 5 and Mistress 9. Players pick one of the 12 Season 3 characters to battle in several rounds of combat. Players then roll polyhedral dice and use the numbers to capture opponent's dice and score points. The battle winner games a victory point while the defeated character powers up for the next round. The first player to win three rounds wins the game. The game is for 2 – 8 players, ages 10 and up, and plays in 5 -60 minutes. MSRP is $24.99.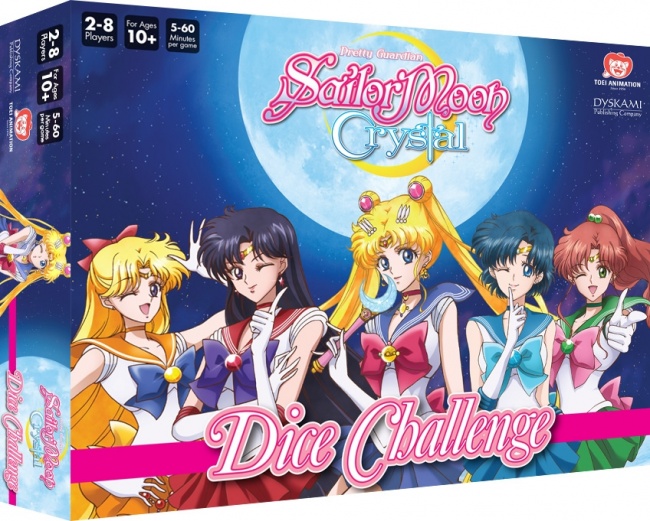 Last year, Dyskami licensed
Sailor Moon Crystal
from Toei Animation Inc. to produce tabletop games (see "
'Sailor Moon Crystal' Brings Anime Magic to the Tabletop
"). The base game, which covers Seasons 1 and 2 of the anime, will release by August.
Dyskami's other announced Sailor Moon Crystal game, Truth or Bluff has been approved by Toei and will be released later this year (see "'Sailor Moon Crystal: Truth or Bluff'").