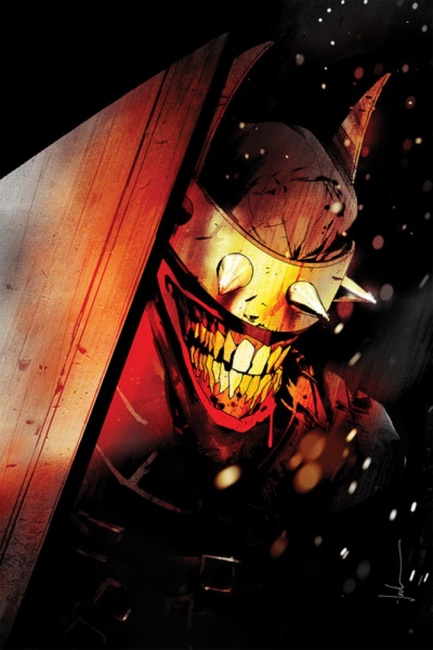 San Diego Comic-Con News:
At DC's Justice League Panel,
Justice League
writer Scott Snyder announced that he would be teaming up with the artist Jock on a six-issue miniseries featuring the popular character from
Dark Nights: Metal
, "The Batman Who Laughs."
The six-issue
The Batman Who Laughs
miniseries will launch in November and it will pit Batman against a sinister and potent foe from the Dark Universe, an evil amalgamation of himself and his greatest nemesis, The Joker. Bob Kane said that part of his inspiration for the creation of The Joker was the Paul Leni silent film adaptation of Victor Hugo's
The Man Who Laughs
, a tragic story of a child who was mutilated by beggars to garner sympathy via his hideous, permanent grin, so it's only fitting that this evil, heavy metal incarnation of Batman with his Joker's grin and Bat ears should be known as "The Batman Who Laughs." The popular
Batman Who Laughs
character has already inspired a resin model from Knight Models (see "
Dark Knights Join Batman Miniatures Game
").