If there was one notable trend tying together the manga announcements at Comic-Con International in San Diego, it was that publishers are reaching for the retro. VIZ Media, Tokyopop, and Kodansha all announced they were bringing back series from the early days of the North American manga boom, and several other publishers announced they were licensing older titles that have not been seen in English before.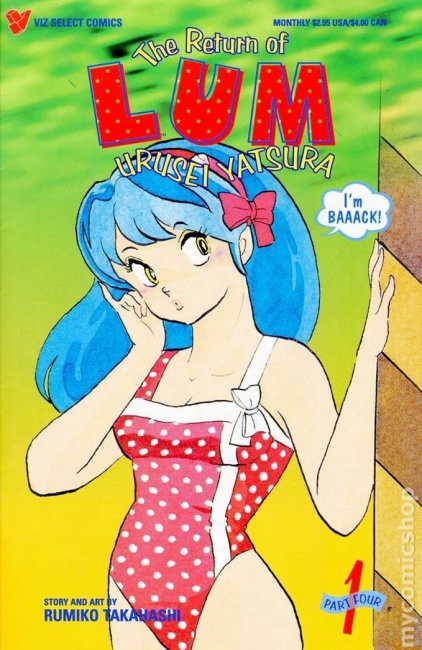 The big news from VIZ was that they are bringing back Rumiko Takahashi's
Urusei Yatsura
in a new edition. A romantic comedy about a human boy's adventures with a comely space princess,
Urusei Yatsura
was partially released by VIZ in the 1990s under the titles
Lum
and
The Return of Lum.
The new edition, which marks the 40th anniversary of the comic's initial run in Japan, will be released as two-in-one omnibus volumes with a new translation and new cover art. It will be rated T+ for older teens and will debut in winter 2019. Takahashi was voted into the Eisner Hall of Fame, the first female manga-ka, and only the fifth Japanese creator in the history of the awards, to be so honored (see "
'Monstress' & 'My Favorite Thing Is Monsters' Dominate the Eisners
").
VIZ's other announcement was that it has licensed
Fullmetal Alchemist: The Complete Four-Panel Comics,
a collection of Hiromu Arakawa's bonus comics from the manga (which VIZ is currently re-releasing as deluxe hardcover volumes) and the anime DVDs.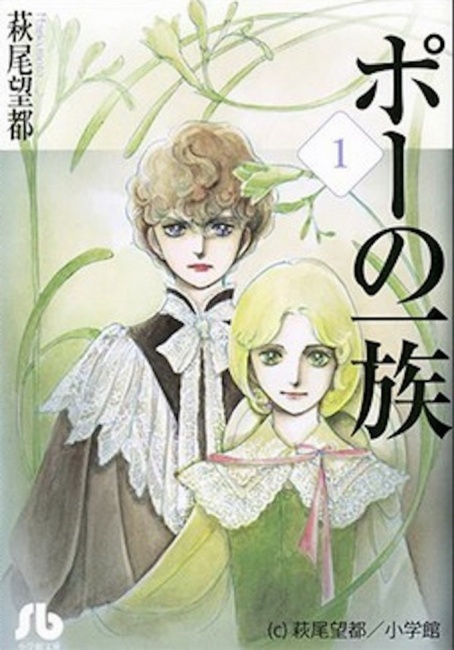 Translator Rachel Thorn announced at the Manga Industry Roundtable that Fantagraphics Books will publish Moto Hagio's
The Poe Clan
in two volumes, beginning in 2019 or 2020. The manga is a collection of interrelated stories that follows a family of vampires from the 18th to the 20th century; it was originally published in Japan in 1972-76. Thorn has been curating and translating classic manga for Fantagraphics Books, and another Hagio story, vol. 2 of
Otherworld Barbara,
was nominated for an Eisner Award this year.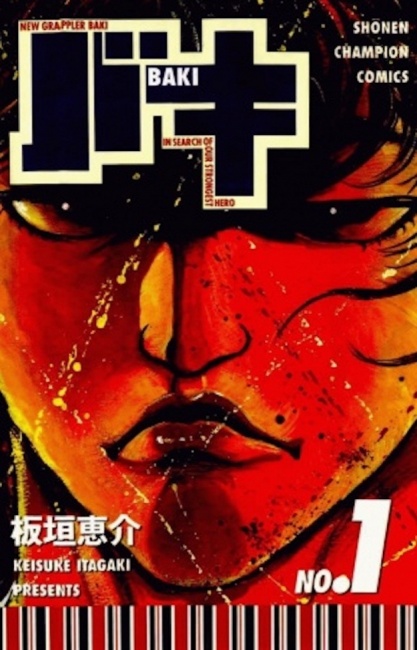 At the same panel, Daihei Shiohama, president and CEO of the digital distributor Media Do International, announced that it will publish all 31 volumes of Keisuke Itagaki's
Baki,
a martial arts manga that has been adapted into an anime that will premiere on Netflix in August. Baki is the sequel to another, even longer series,
Baki the Grappler,
part of which was published in the early 2000s by Raijin Comics.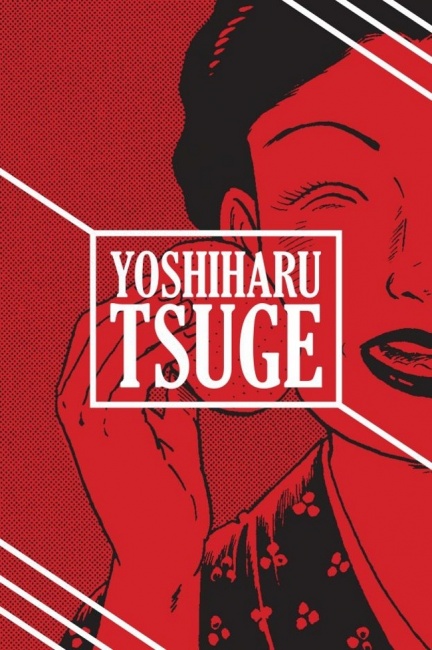 Drawn and Quarterly announced it has licensed the works of Yoshiharu Tsuge, who is a pioneer of the gekiga ("dramatic pictures") school and is best known for the work he published in the avant-garde manga magazine
Garo
in the 1960s. Although only a few of his shorter works have been published in English, he is regarded as a major creator in Japan. Drawn and Quarterly has published the work of other gekiga artists, notably Yoshihiro Tatsumi (
The Push Man and Other Stories
) and Tsuge's brother Tadao Tsuge (
Trash Market
).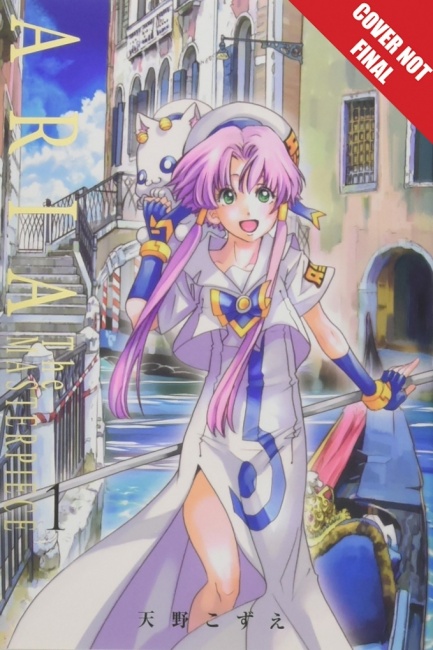 Tokoypop announced new licenses at Anime Expo and at Comic-Con:
Yuri Bear Storm
and
Aria: The Masterpiece.
The latter is a deluxe edition of
Aria,
which was initially published in English by ADV in 2004 and later picked up by Tokyopop along with the prequel,
Aqua,
in 2006-2010. The slice-of-life manga follows the life of a young woman living in a futuristic version of Venice who wants to be a gondolier. The new edition will be two-in-one omnibus hardcover volumes, and the first volume, scheduled for February 2019, will comprise the two volumes of
Aqua.
Perhaps the third time will be the charm for this series, which is a fan favorite; a Kickstarter campaign to fund a dub of the anime raised $600,000.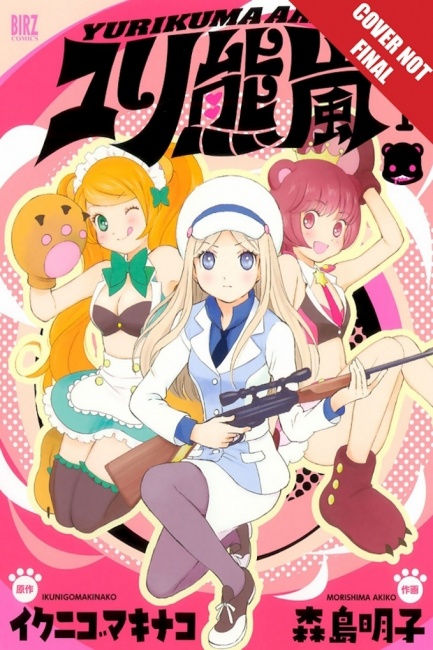 Yuri Bear Storm
is the manga adaptation of the anime
Yurikuma Arashi,
which is written and directed by Kunihiko Ikuhara. Ikuhara, who is best known as the writer and director of the anime
Revolutionary Girl Utena
and also directed many episodes of
Sailor Moon,
wrote the manga, which is an original story set in the universe of the anime.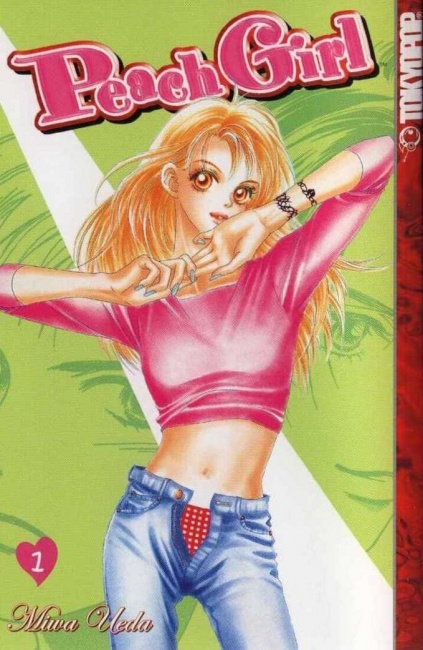 Kodansha Comics announced at Anime Expo that they will start publishing yaoi and yuri manga, and they had a quintet of digital titles to announce in San Diego:
Straight Bullet AV, Keeping His Whims in Check, Intertwining Lives, Key Ring Lock,
and
Trap in a Skirt.
All are yaoi manga from the Japanese imprint Honey Milk. They also announced that they are bringing back a classic title, Miwo Ueda's
Peach Girl,
as digital-only.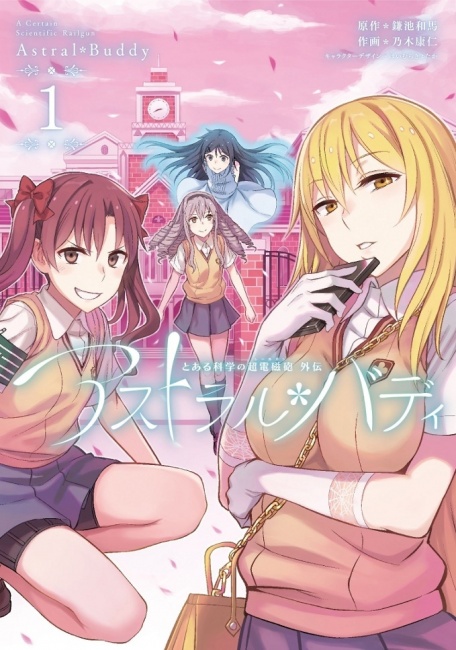 And finally, here's an Anime Expo announcement we missed: Seven Seas Entertainment has licensed
A Certain Scientific Railgun: Astral Buddy,
a spinoff of
A Certain Scientific Railgun,
which will be released in early 2019.