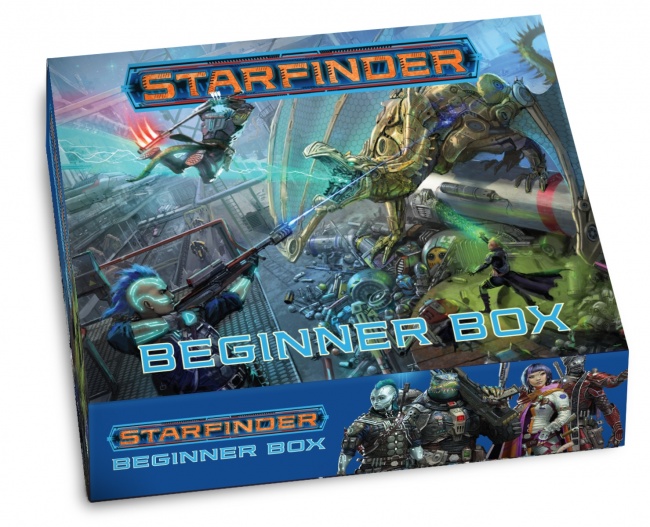 At Gen Con, Paizo Inc. announced the
Starfinder Beginner Box,
which will release in Spring 2019.
The box will include simple rules for creating characters, plus an introduction to the rule system so players can run their characters through an adventure in the setting. The
Starfinder Beginner Box
includes: a 96-page
Heroes' Handbook
detailing character creation as well as introducing all the equipment, magic spells, weapons and rules for playing; a 96-page
Game Master's Guide
that introduces the Starfinder setting, alien adversaries, and advice on running adventures; a set of 7 polyhedral dice; 80 full-color pawns; six blank character sheets; six aid cards for quick rules reference; a durable double-sided Flip Mat; and six pregenerated character sheets.
MSRP was not announced at this time.
Starfinder
is selling well in the hobby channel, landing at #2 on the most recent Top 5 Roleplaying Games chart (see "
Top 5 Roleplaying Games--Spring 2018
").