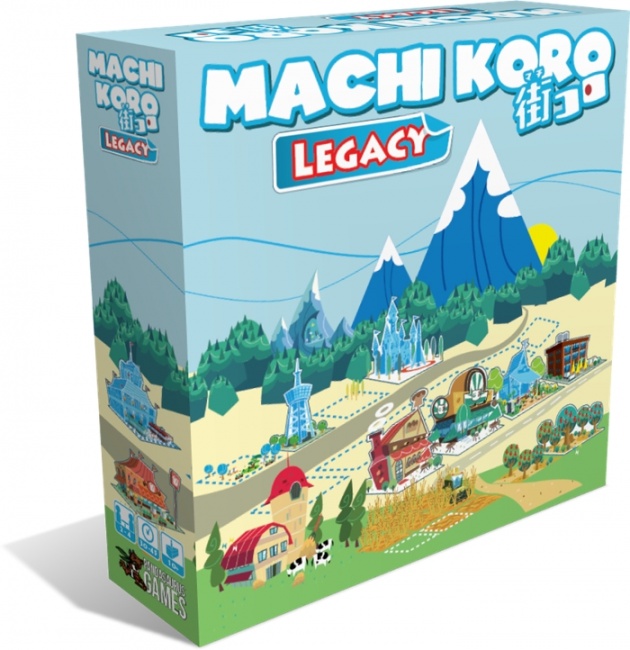 Pandasaurus Games will release a new game set in the popular world of Machi Koro,
Machi Koro Legacy,
designed by Rob Daviau and JR Honeycutt.
Daviau (
Pandemic Legacy, Risk Legacy, Betrayal at House on the Hill
)) and Honeycutt (
Fireball Island, Downforce: Danger Circuit
) have taken Masao Suganuma's popular city building card game and turned it into a 10-game narrative campaign with hidden objectives. Players are still rolling dice, building landmarks and collecting income, but hidden changes unlock deviation in the way things proceed. Masao Suganuma oversaw development, and Tobuake Takerube also gave input into the new game.
Release is planned for Spring 2019.