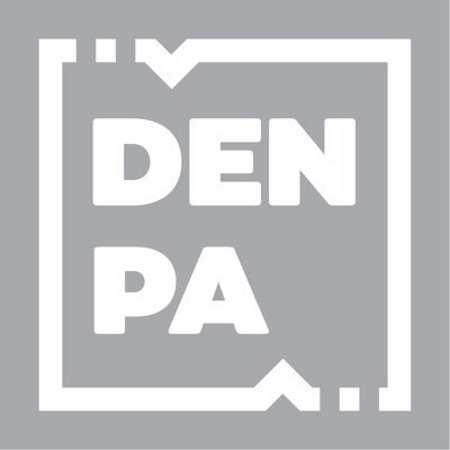 There was big manga news at the anime convention Otakon: Ed Chavez, former marketing director for Vertical Comics, announced a new independent manga publisher, Denpa, which will launch in Q4 2018. Jacob Grady, founder of hentai manga publisher Fakku (see "
Hentai Manga Publisher to Explore Sales to Stores
") announced on Twitter that he is a founder of the company.
Denpa is launching with an initial lineup of six titles:
Inside Mari, a nine-volume series by the creator of Flowers of Evil, to launch in Q4 2018. The manga is currently available digitally on Crunchyroll.
PEZ, a post-apocalyptic story (it doesn't seem to have anything to do with the candy) about a girl and her cybernetically modified friend. The story will be released as a single volume in Q4 2020.
Gambling Apocalypse Kaiji, an award-winning series about a prolific gambler who bets on everything from pachinko to rock-paper-scissors. Denpa will publish a series in six 500-page omnibus volumes, starting in early 2019.
An Invitation from a Crab, a short story collection.
Maiden Railways, a train-themed short story collection.
Futurelog, an art book by Range Murata.
Industry veteran Chavez is knowledgeable and comfortable with both Japanese and American publishers, as well as being well-liked by fans. We asked him to give us some more details about his plans for Denpa.

First of all, what will Denpa add to the current manga scene? Is there particular gap in the market that you want to fill?
Good question. After years of working in the industry I came to the realization that the readership for manga has long felt that the manga that was being localized was generally very same-y. Most Shonen Jump titles have the same themes. Many shojo titles tend to follow familiar tropes. But manga isn't like that. Actually, increasingly it seemed to me that it was mainly the English market that was falling into this pattern as places like Spain, France, Germany, Italy, Korea and Taiwan were experiencing a broader manga culture. In the case of Spain a lot of this development has been quite new, despite being a significantly smaller and younger market.

I think Denpa can be a conduit to a lot that may seem new to the English manga scene: new themes, new genres, new authors and new designs. Some of those "new" things may be classics. Some of those "new" things may be Japanese indie manga artists. Some of that could be more josei titles or high-end full color artbooks… The truth is a lot of that has been available in brief bursts from a range of publishers, but part of Denpa's charter is to look for those works and we hope readers will eventually look to us for content like that.

Are you focusing on a particular genre? Or is this more of a "curated by Ed" kind of a thing?
Having me as the publisher means I'll be curating it. But then again my personal tastes tend to lean towards josei, seinen, indie manga and more esoteric genres. We've got gambling comics, romance comics (set on trains), slice-of-life, fantasy… And we'll be adding a cooking manga along with a sci-fi title soon.

Instead of focusing on genre, we'll be looking at strength of narrative and design. So readers should not be surprised to see a title like panpanya's An Invitation from a Crab, which looks like it could be drawn by a western indie comic artist, next to the poppy but not-quite anime designs of Hiroyuki Asada's PEZ. Same goes for writing… Gritty gambling dramas like Nobuyuki Fukomoto's KAIJI will be right at home next to Asumiko Nakamura's josei romance on rails anthology Maiden Railways.

Will your books be coming from any particular publishers in Japan?
We are currently working with a handful of them. Kodansha, Kadokawa, Hakusensha, Futabasha and Wanimagazine are all on-board already. We are in talks with another half dozen publishers as well. Having some of the biggest names in Japanese publishing supporting us from the start is a great accomplishment on its own; especially given how competitive the licensing scene is these days.

Are these books that will chiefly appeal to hard-core manga fans, or are you looking for some of these to break out to wider audiences?
As our catalog grows I think readers will see more mainstream releases. However, I do not feel that the titles we currently have announced are not accessible to broader audiences. If anything titles like futurelog (Range Murata), PEZ and Invitation from a Crab were acquired to make efforts to appeal to audiences inside and outside of manga.

I read that you plan to have your own digital platform. Will your books be exclusive to that platform, or will they also be available on comiXology and other services?
We plan on distributing through the usual means, Kindle, Apple, etc., but unlike most manga publishers we also plan on releasing our eBooks through an in-house platform we've been working on for a little while now.

Conversely, would you consider adding books from other publishers to your platform?
At the time, I have not heard from other publishers about this. However, I think if I ever were approached, I would gladly listen to those conversations.

I noticed that some of the titles are coming out before the end of this year. That's a pretty quick turnaround. How are you handling localization and production? Do you have an office?
Yeah it is a quick turnaround. That said, we have been working on our initial releases for almost six months now. Having been in this industry for a few years now, I have seen publishers come and go. One thing that I have noticed was an issue was not having a consistent roll-out to start. I do not have a crystal ball, so we may still experience some hiccups early on, but I intentionally held back on making an announcement until this month because I wanted to make sure we had enough content to release a book or two each month for the next twelve months. We have that now. And three books are already being printed with another five having been translated… So I thought the time was right to make a public move.

We just moved into a new office in Portland, Oregon. It's a very small production crew (complete with a feline intern). Thankfully, I have many good friends in the freelance world supporting me with the localization.

What sort of price point are you looking at for these books? Are you thinking in terms of premium books with high production values or less expensive volumes that are priced for accessibility?
Prices are going to be competitive. We're looking at $13 dollars for most 200-page books. Books will be A5 sized with French flaps. Prices for the full-color books, the artbooks and omnibus releases will vary however. The full color releases in particular should be considered premium releases.

Will your focus be chiefly on digital or print manga?
Both. All of our manga launch titles will have digital and print editions. That may change in the future, but right now print is as important as digital.

In terms of print manga, will you be focusing on the direct market or bookstores? Who is your distributor?
As a brand-new comics publisher we'll be distributed by Diamond. I'm hoping to have the books available through Amazon, B&N and BAM as well. I am interested in broader distribution in Canada and the UK as well. And am open to any inquiries regarding that.

Click Gallery below for full-size covers of the six initial titles!