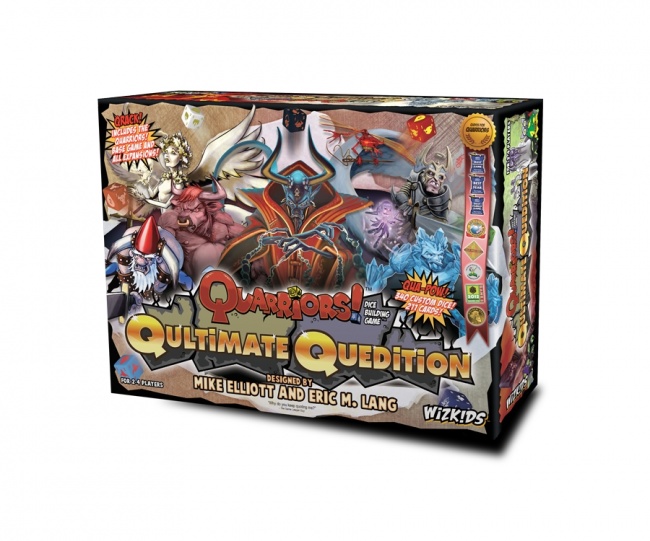 WizKids has announced a collected edition of Mike Elliott and Eric M. Lang's award-winning "dice building" game
Quarriors!
The complete game will be packaged in one box as the
Quarriors! Qultimate Quedition
, slated to release in March.
The
Quarriors! Qultimate Quedition
will gather the complete
Quarriors!
game together in a single box, including the base game and all five expansion sets, plus all of the promos published for the game. It will also feature an all-new Quarry: The Ghost of X-Mas Past, Present, and Future, never printed until now.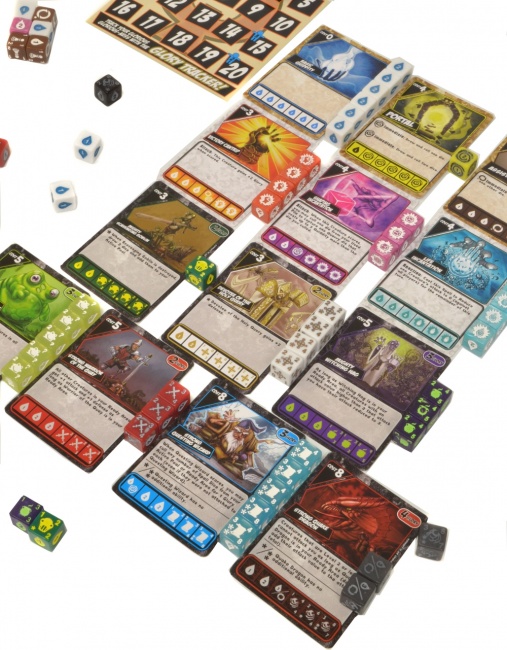 Originally released in 2011,
Quarriors!
modified the still-young deck building game genre by substituting dice for the cards (see "
WizKids Launches Dice Building Game
"). Players would tune their collection of dice over the course of the game, using the symbols rolled on their dice to do battle and acquire new dice. The game was a hit with critics and fans, earning the Origins Award for "Best Family, Party or Children's Game" in 2013 (see "
Origins Awards Winners
") and spawning five expansions.
Quarriors! Qultimate Quedition
will include 340 dice, 211 cards, a double-sided Glory Tracker, 4 glory markers, 4 quest markers, and 4 felt dice bags. The game is designed for 2 or more players, ages 14 and up, and takes a half an hour to play. MSRP is $99.99.
Click on the Gallery below for images of some of the dice included in the game
.