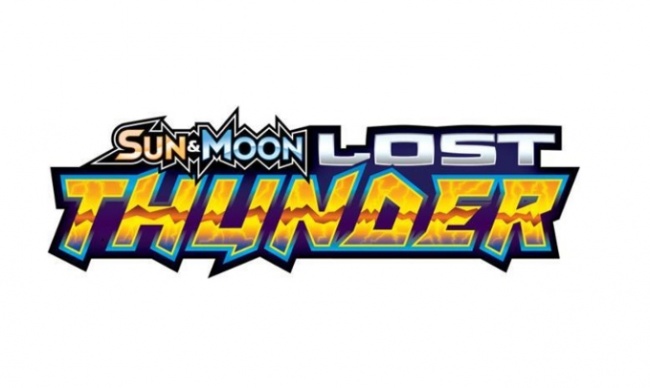 The Pokemon Company will release the
Sun & Moon – Lost Thunder Booster
Set
for its popular
Pokemon Trading Card Game
on November 2.
The Lost Thunder Booster Set will include more than 210 cards, the first booster in the TCG's history to contain more than 200 cards. The set includes more than 20 Trainer cards, 13 Pokemon-GX and 4 Ultra Beasts, and 7 Prism Star Cards (including 3 Stadium cards). The newest Mythical Pokemon, Zeraora-GX will be part of this expansion, as well as Celebi, Ditto, Blacephalon-GX, Lugia-GX, and Tyranitar-GX.
Each booster pack contains 10 cards, and each box contains 24 packs. Each case includes 6 booster boxes.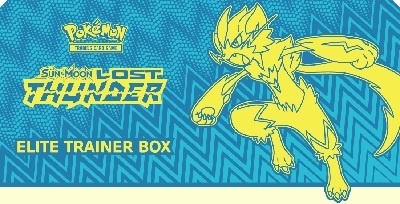 An
Elite Trainer Box
will be available, which includes 8
Pokemon TCG: Sun & Moon -Lost Thunder Booster Packs,
65 card sleeves featuring Zeraora, 45 Energy cards, a player's guide to the expansion, 6 damage-counter dice, a competition-legal coin-flip die, 2 acrylic condition markers and 1 acrylic GX marker, a collector's box to hold everything, and a code card for the online card game.
The release will also include 3PK Blister, 60-card Theme Decks and a Mini Binder.
A Lost Thunder -Prerelease Kit will be available for retailers to host an event on October 20. The kit will include Build & Battle Box items for 10 players.