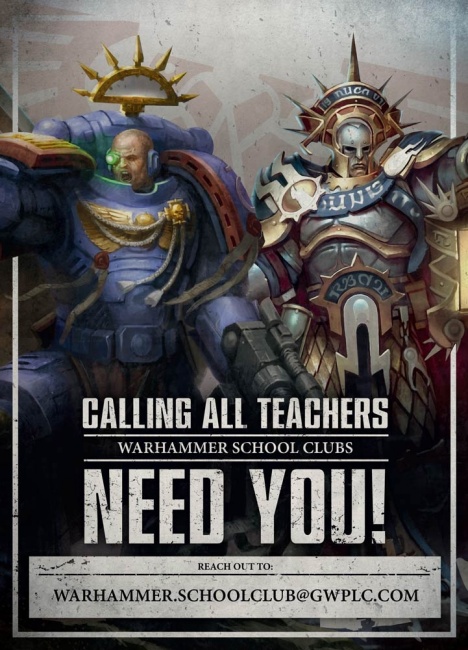 Games Workshop has announced a new outreach opportunity for school-aged hobbyists to share their interests with their peers through the Warhammer School Clubs program.
Warhammer School Clubs are for students ages 12 – 18, and are an opportunity to share their hobby interests with other like-minded students. The club offers participants a chance to participate in student-led learning so they can develop personal and professional skills. The clubs are open to schools,community organizations (Boys & Girls Clubs, Scouts) and libraries in North America.
Interested individuals can have a group sponsor contact Games Workshop's Community Engagement Coordinator Travis Hazelwood via email to begin the sign-up process. The group sponsor will be vetted to confirm they are from an eligible community organization or educational facility. After approval, the club will be sent a support package that includes models, paints, and tools for both Warhammer 40,000 and Warhammer: Age of Sigmar. Each kit includes materials for up to 10 participants. The kit also includes a two-part curriculum pack, which includes lesson plans and guidance that will be useful even for a teacher with limited hobby experience. The curriculum was developed in collaborated with STEM teachers.
Games Workshop already has the School Alliance program that supports Warhammer Clubs in the UK, Asia, and Australia.