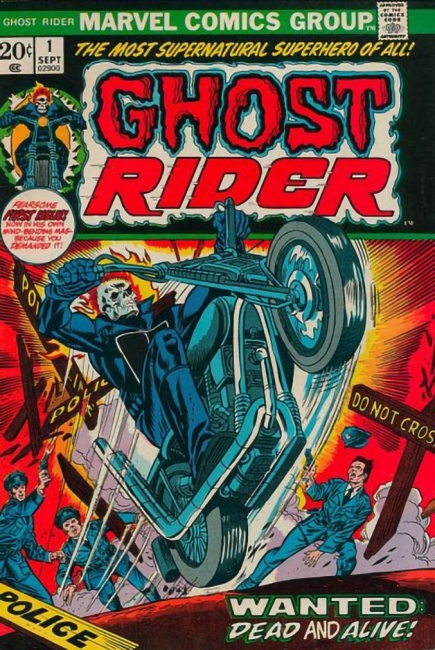 Gary Friedrich, longtime Marvel writer and co-creator of Ghost Rider, has passed away at age 75. Friedrich died due to complications from Parkinson's disease. Tony Isabella shared a message from Roy Thomas, comics creator and Friedrich's longtime friend, on Facebook, announcing Friedrich's passing. Friedrich's nephew
Chris Friedrich
also shared the news on Facebook.
Born August 21, 1943, Friedrich came to comics on the advice of his childhood friend Roy Thomas. He first worked at Charlton on romance comics and superhero stories, including the first three of Steve Ditko's Blue Beetle stories. He began writing for Marvel in the late 1960s, starting with Westerns such as Kid Colt, Two-Gun Kid, and Rawhide Kid. He co-created the Western iteration of Ghost Rider (which eventually became Phantom Rider) with Thomas and artist Dick Ayers before succeeding Thomas on Sgt. Fury and His Howling Commandos in 1967. Friedrich wrote for the series for several years, partnering with Ayers and John Severin, and he also wrote the combat comics Captain Savage and Combat Kelly during this period.
Another Ghost Rider would prove to be the feather in Friedrich's cap. This one, a motorcycle-riding demon, was co-created with Thomas and artist Mike Ploog and debuted in 1973. Thomas and Friedrich would also co-create the superhero Son of Satan, who first appeared in the pages of Ghost Rider. Friedrich partnered with Ploog on Monster of Frankenstein, which made Mary Shelley's monster into a superhero.
Friedrich stopped making comics full time in the late 1970s. In the mid 2000s, he filed a lawsuit against Marvel over the rights to Ghost Rider. Friedrich was successful upon appeal, and the parties hashed out an amicable settlement shortly thereafter (see "'Ghost Rider' Suit Settled").