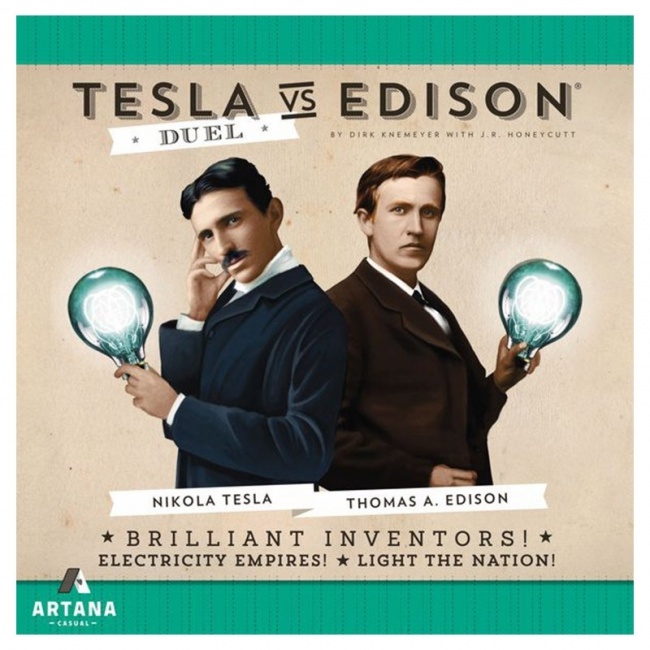 Artana, LLC will release two games this October:
Tesla vs. Edison – Duel
and
Speakeasy Blues.
Tesla vs Edison – Duel is a easy-to-learn, 2-player card game version of Artana's popular Tesla vs. Edison: War of Currents. Players attempt to build an empire dominating electrical current, with the goal of controlling two of three available reasons: New England, New York, and Out West. Players recruit famous engineers, business figures and celebrities from the actual War of Currents.
The box includes 3 Region Cards, 16 Inventor Cards (8 English, 8 Multilingual), 24 Assistant Cards, 24 City Cards, 40 Stock Shares (5 per Company), 3 "No AC/DC" Chips, 3 Technology Chips, Yellow PR Marker (AC), Blue PR Marker (DC), PR Track, Sticker Sheet, 2 Quick Reference Cards, and a Rule Book. The game is for 2 players, ages 14 and up, and plays in 30 minutes. MSRP is $30.00.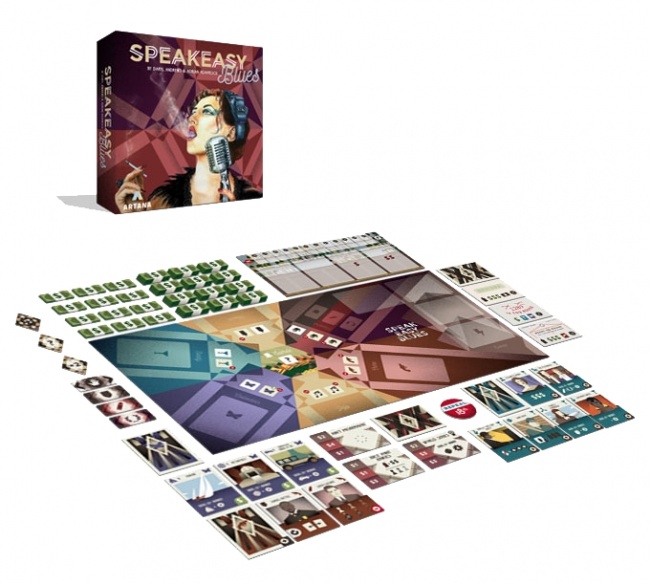 Speakeasy Blues
is a dice placement game set in the Roaring Twenties, designed by Daryl Andrews and Adrian Adamescu (
Sagrada
). Players are owners of competing gin joints, attempting to attract the best jazz musicians, celebrities, and gangsters to be crowned the best joint in town. The game involves dice worker placement and set collection over 10 rounds, before the most influential New York City Speakeasy is crowned. The game is for 2 – 4 players, and plays in 45 minutes. MSRP is $60.00.