Raina Telgemeier will have a new book out in Spring 2019, and readers can also look forward to new Dog Man, Mr. Wolf's Class, and Bird & Squirrel graphic novels, as well as a new funny-animal title, Jim Benton's Catwad.

Scholastic Graphix, the top-selling publisher in the middle-grade graphic novel market, has released its Spring 2019 catalog, and as usual it includes a robust selection of middle-grade graphic novels.

The new Raina title is not actually a graphic novel: Share Your Smile: Raina's Guide to Telling Your Own Story is an "interactive journal" that guides users as they brainstorm story ideas and then refine them into comics of their own. The hardcover, 144-page volume is pitched at ages 8-12 and will be out in April 2019 with an MSRP of $12.99.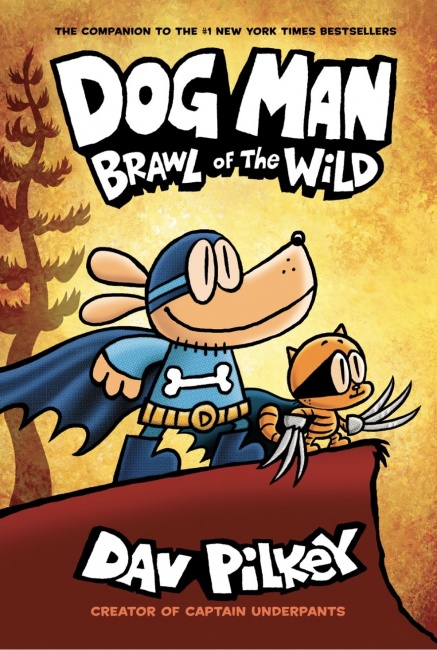 Dav Pilkey's newest Dog Man book,
Dog Man: Brawl of the Wild,
is due out on December 24. There are five
Dog Man
books out so far—the most recent one came out in August—and they are the top-selling middle-grade graphic novels in BookScan right now. These books are aimed at slightly younger readers, age 7 and up, and the 224-page hardcover has an MSRP of $9.99.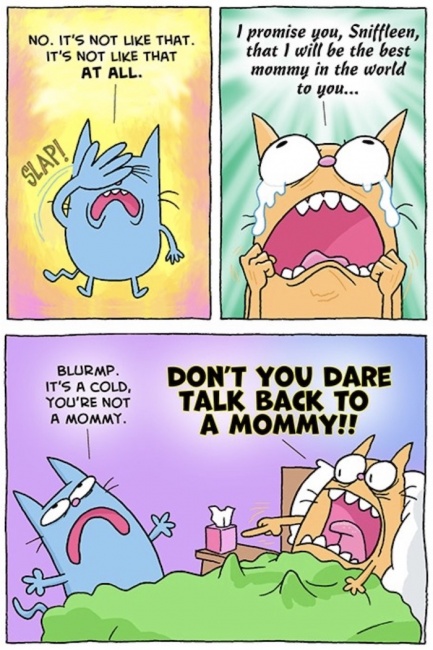 The Eisner-nominated cartoonist Jim Benton launches a new series, Catwad, with
Catwad: It's Me,
about a grouchy blue cat and his optimistic, if none too bright, best friend Blurmp. The 128-page paperback is rated for readers aged 8-12 and will be out in March 2019 with an MSRP of $8.99.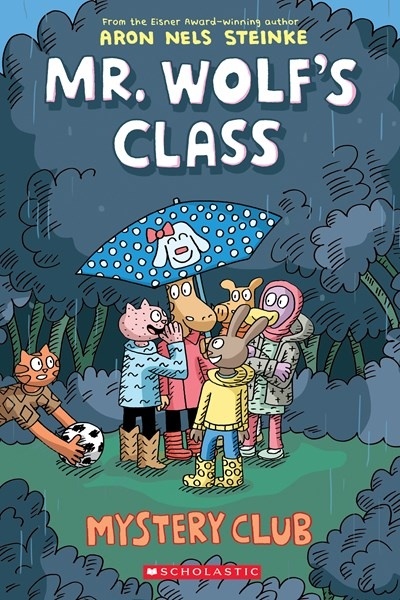 Now that school is well under way, the youngsters of Mr. Wolf's Class are looking for some answers. In
Mystery Club,
the sequel to Aron Nels Steinke's
Mr. Wolf's Class,
look for a missing frisbee, a missing football, and a missing teacher—and investigate whether there's a ghost in the girls' bathroom. Like Dog Man, the Mr. Wolf's Class books skew young, ages 7 and up. The 160-page
Mystery Club
is due out in February 2019 as a hardcover with an MSRP of $18.99 and a paperback with an MSRP of $9.99.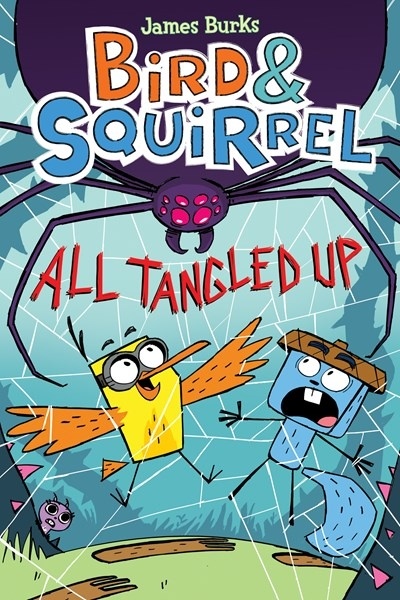 Bird & Squirrel All Tangled Up,
by James Burks, is the fifth book in his series about the wacky adventures of a timid squirrel and fearless bird. In this book they get bored with babysitting and go off to find Bigfoot. The recommended age range is 7-10, and the 128-page book, due out in January 2019, is available as a hardcover with an MSRP of $18.99 and a paperback with an MSRP of $9.99.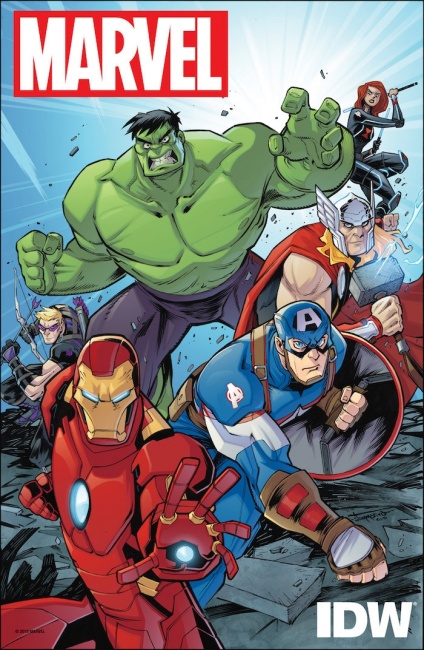 More from Around the Web:
IDW Publishing has announced that writer Matthew K. Manning and artist Jon Sommariva will be the creative team for its new all-ages comic series
Marvel Action: Avengers.
Manning and Sommariva previously collaborated on the
Batman/ Teenage Mutant Ninja Turtles
crossover. IDW has several Marvel Action titles in the works, all aimed at readers aged 8-12:
Marvel Action: Spider-Man
will launch in November,
Marvel Action: Avengers
in December, and
Marvel Action: Black Panther
in January.
Kazu Kibuishi's
Amulet
didn't start out to be nine volumes, but that's how it's ending up. With volume 8 coming out next week, he's starting to wrap up the threads; I talked to him about it at
CBR
.
The UK paper
The Telegraph
has an advance look at Fred Fordham's adaptation of Harper Lee's
To Kill a Mockingbird
, which is due out from Harper on October 30. (see "
'To Kill a Mockingbird' Adapted into Graphic Novel.
")