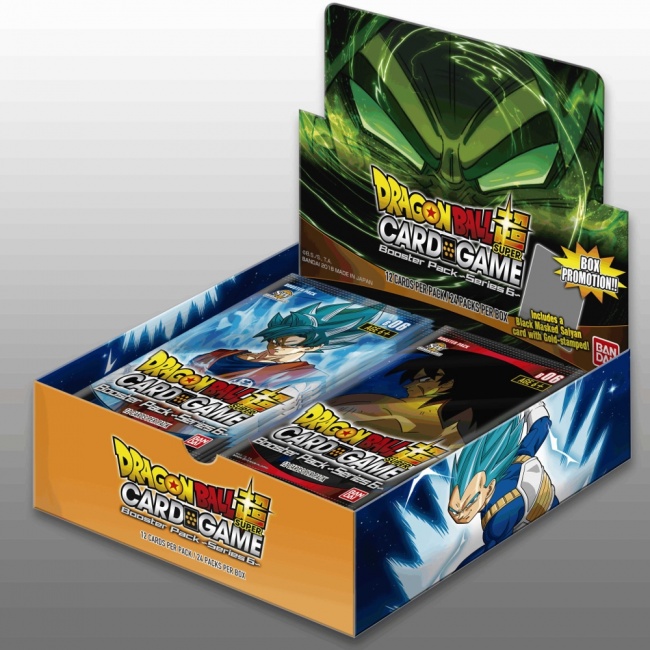 Bandai has announced
Series 6
for its
Dragon Ball Super Card Game
based around the new movie,
Dragon Ball Super: Broly
. Products will release in March.
The new Booster Pack – Series 6 release includes characters from the new movie, including Broly, and new cards for Goku and Vegeta. Characters from Dragon Ball and Dragon Ball Z movies will also be making new appearances in the set. Series 6 will include 5 campaign rares with a special theme. A special Super Rare foil promo card will be available to customers who purchase a whole box. Two Secret Rare cards will be included in Series 6. The 227-card set includes 60 Commons, 30 Uncommon, 18 Rare, 11 Super Rare, 2 Secret Rare, 11 Special Rare, and 5 Campaign Rare. Each pack includes 12 cards, each box includes 24 packs, and each case includes 12 boxes. MSRP is $3.99 a pack.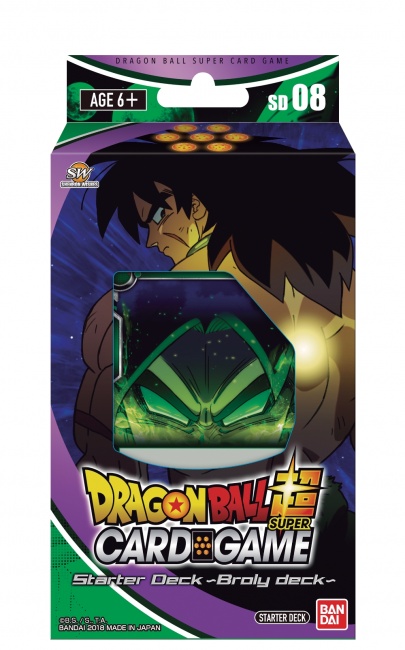 A movie-based
Starter Deck - Broly
will include 10 exclusive cards, and one will be a foil card. The full deck includes 51 cards, and comes with a play manual and a play sheet. The
Starter Decks
are packed 6 per box, with 8 boxes per case. MSRP is $11.99.
The Special Pack Set -Series 6 will include 4 Booster Packs, a limited promo card, and a play manual. The Special Pack Sets are packed 6 to a box. Each case will have 8 boxes. MSRP is $15.96 per set.
The Dragon Ball Super Tournament Kit 06 is available for retailers who wish to host tournament events. Each kit can support up to 16 players and comes with 16 participation award promo card packs (each with one random card (8 Promo Rares and 8 Alternate foil cards), three tournament announcement posters, prizes for winners (top 3).
Retailers who purchase a Series 6 product will receive a limited edition Broly Pack. Bandai is also adding a Broly Deck to the Dragon Ball Super Tutorial App in September to promote the new release and the new movie.
See more teaser images in the gallery below.
Funimation recently announce the North American theatrical release for Dragon Ball Super: Broly will happen on January 16.