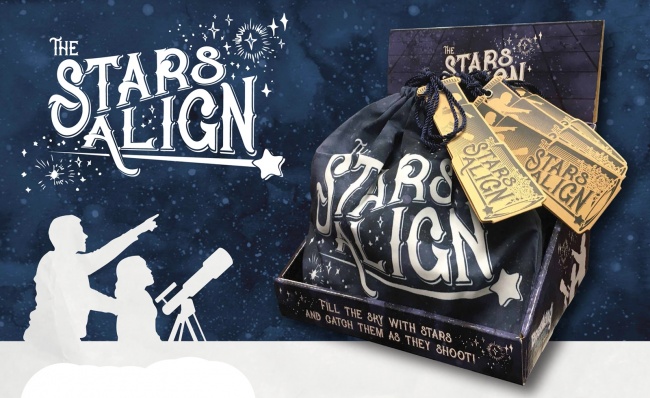 Breaking Games will release
The Stars Align
in November.
In The Stars Align, two players try to be the first to catch five shooting stars. To do so, they play constellation cards that allow them to put stars of their color on the board. But the stars can "twinkle" and reverse color during the game. When a player can make a complete row of stars in their color, they become a shooting star for that player to catch.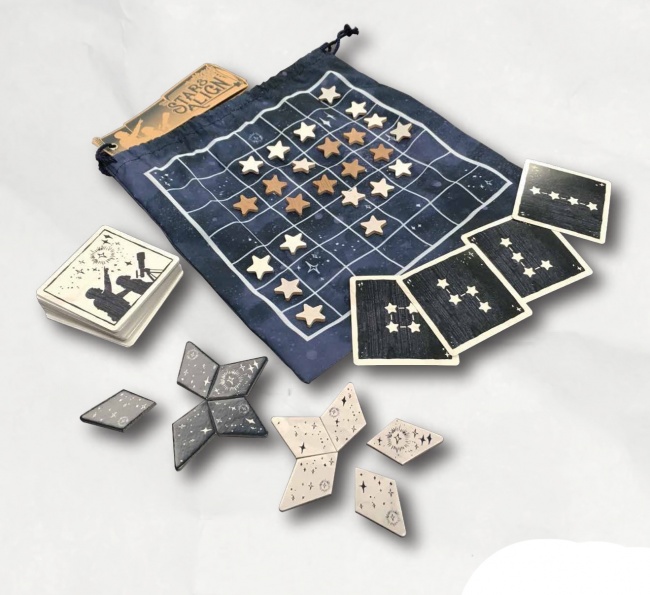 The Stars Align
is packaged in a large cloth bag that also serves as the game board. It includes a deck of constellation cards, a pair of 5-part star counters, and 49 wooden star tokens. The game is intended for 2 players, ages 6 and up, and takes a little less than half an hour to play. MSRP is $15.00. Games are packed in six-count countertop display boxes.
Earlier this year, Breaking Games released its civilization building game Rise of Tribes (see "Stone Age Strategy in 'Rise of Tribes'").