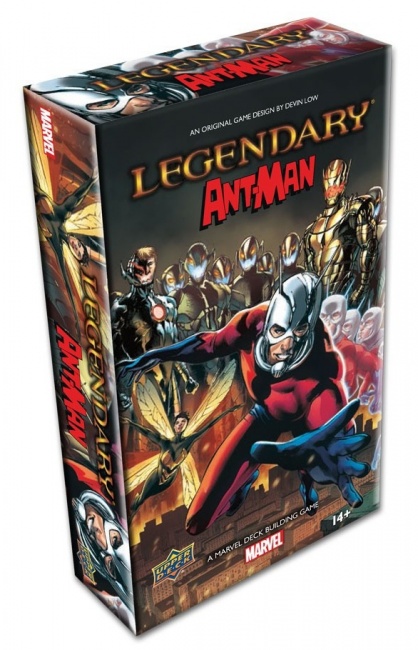 The size-changing heroes Ant-Man and Wasp are the focus of the next expansion set for Upper Deck's
Marvel Legendary Deck Building Game
. The
Legendary: Ant-Man Expansion
will release on November 7.
The
Legendary: Ant-Man Expansion
revives the "Size-Changing" keyword from
Legendary: Civil War
and
Legendary: Champions
, but now enhanced with the new "Microscopic Size-Changing" mechanic to represent the ability of heroes like Ant-Man and Wasp to shrink down to the size of the "Microverse."
This expansion will also feature the "Empowered" keyword that gives cards power based on the cards in the HQ, allowing players to manipulate these cards by adding or removing cards from that area.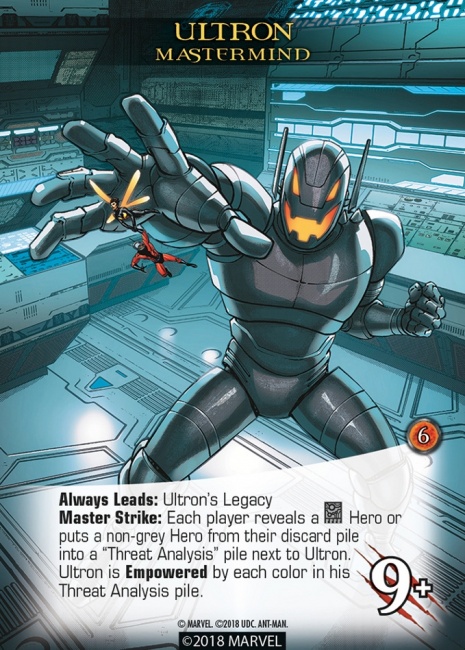 Meanwhile, on the villains' side, Hank Pym's creation Ultron joins the fray, with a number of cards representing that robotic terror and its own creations.
The
Legendary: Ant-Man Expansion
includes 100 new cards, with five new heroes, two villain groups, two masterminds, and four schemes. MSRP is $19.99.
Earlier this year, Upper Deck released a big boxed set based on
World War Hulk
(see "
'Legendary' Heats Up with 'World War Hulk'
"). A digital version of the
Legendary Deck Building Game
is now available in a freemium format for mobile devices (see "
'Lord of the Rings: LCG,' 'Legendary DXP,' 'Gloomhaven,' 'Warhammer: Champions,' More
").
Click Gallery below to see cards from the expansion!