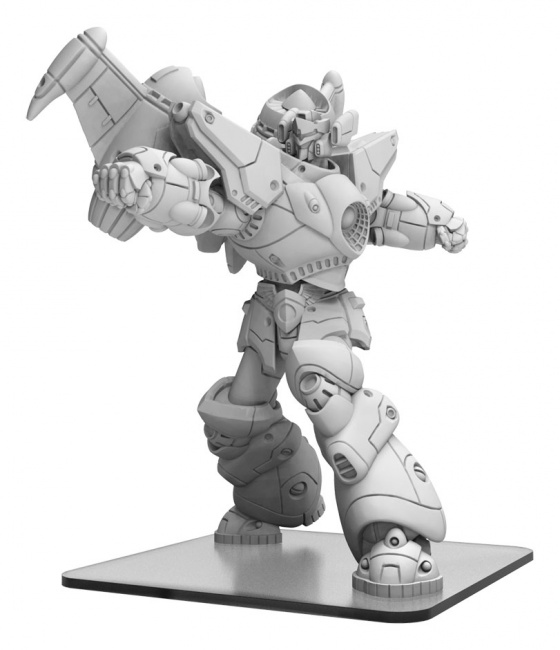 The Earth's defenders and its Martian invaders will each receive new forces when Privateer Press releases four new
Monsterpocalypse
expansions in January. The company will also release sets of replacement
Unit Bases
for use with the game.
The forces of G.U.A.R.D. can be strengthened with the Sky Sentinel kit, which includes one resin "monster:" the first "super mech" built to protect the earth, equipped with advanced mobility and gear to coordinate the operations of strike fighters and rocket choppers. MSRP is $31.99.
Additional coordination can be achieved thanks to the resin G.U.A.R.D. Defense Base kit. This heavily-protected structure provides bunkers and rest facilities for G.U.A.R.D. pilots, allowing players to spawn G.U.A.R.D. units more cheaply as well as providing a boost to nearby units. MSRP is $19.99.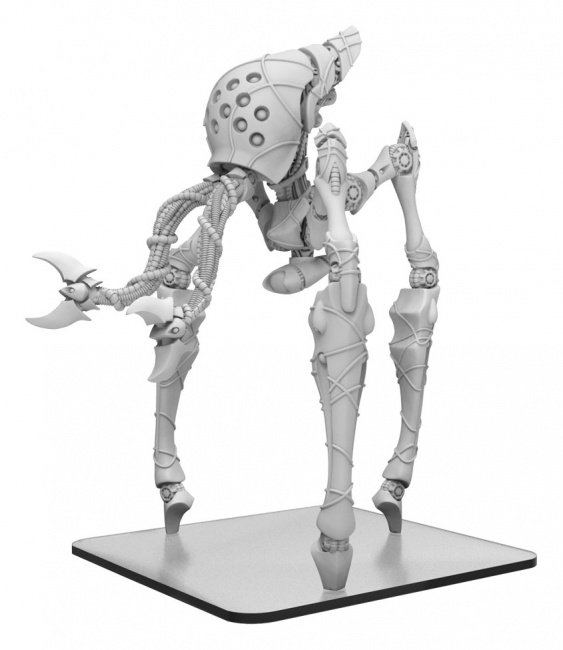 The Martian Menace meanwhile receives the
Deimos-9
tripod, which uses its long legs and manipulator appendages to roam across the battlefield, reaping energy and blocking the movement of enemies. MSRP for this resin kit is $24.99.
The invaders from the red planet can also construct the Martian Command Post, which will allow them to spawn units more cheaply and make their Power Dice resources more efficient. MSRP is $14.99 for this resin kit.
Click on the gallery below for images of the new models.
Privateer is also offering three sets of plastic bases suitable for use with the game:
Unit Bases includes six 30mm bases and four 30mm elite bases. MSRP is $11.99.
Flight Bases includes four 30mm bases, one 30mm elite base, and five flight stands. MSRP is $11.99.
Monster Bases includes two 60mm bases. MSRP is $4.99.
In December, new units for the Martian Menace and the Terrasaurs will be released (see "'Martian Menace' and 'Terrasaurs' Overrun 'Monsterpocalypse'").