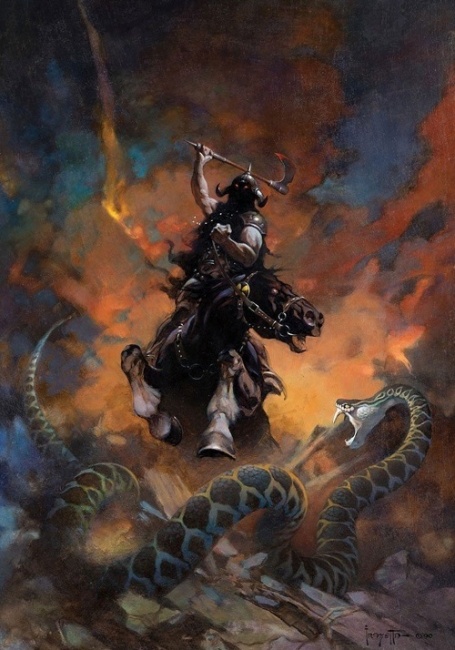 Records were set in auctions over the weekend for original art by Frank Frazetta and Osamu Tezuka. The Frazetta painting, Death Dealer 6, sold for $1,792,500 at a Chicago auction by Heritage Auctions, according to the
Chicago Tribune
. That was a record price for a Frazetta painting, which have been escalating rapidly in recent years. Just six years ago in 2012, a Frazetta painting sold for $262,900 (see "
Frazetta PB Cover Tops $262K
"). The top comic in the auction, a CGC 4.0
Action Comics
#1, sold for $573,600.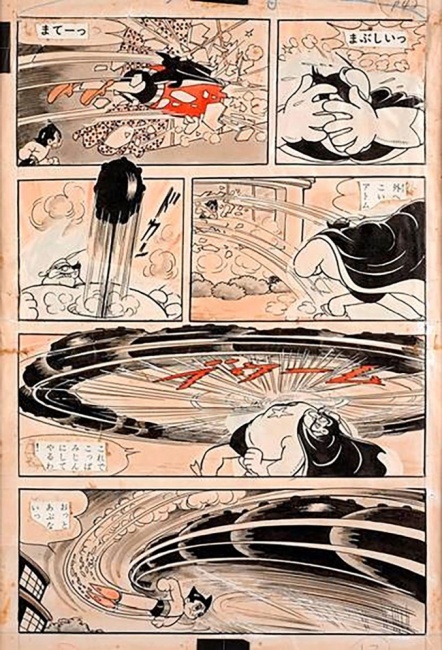 Meanwhile halfway around the planet at an auction in Paris, an
Astro Boy
manga page by the "godfather of manga" Osamu Tezuka sold for €269,400, according to the
Japan Times
. That's over $320,000 at today's exchange rate, and a record for the artist, whose works rarely come to market.
These are both reflections of the rapidly escalating prices on original art by key geek culture figures around the world, including American and European comic artists.