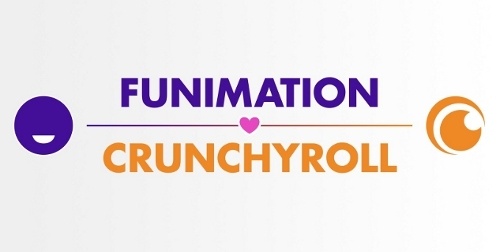 Sony's Funimation and WarnerMedia's Crunchyroll are ending their partnership under which FUNimation would release dubbed versions of licensed anime and Crunchyroll would stream subtitled versions. The deal, signed two years ago (see "
Anime Market Re-Aligns – Crunchyroll and FUNimation Partner
"), will end on November 9, according to
Variety
.
Over the past 14 months, both companies have come under the control of media giants: Funimation as a result of its acquisition by Sony Pictures Television last year (see "
FUNimation Sold
"), and Crunchyroll as part of the acquisition of WarnerMedia by AT&T (see "
Crunchyroll, Rooster Teeth Now Part of WarnerMedia
").
Now Sony is making a move to expand FUNunimation's anime streaming business, according to an internal memo obtained by
Variety
, and the ending of the deal with Crunchyroll is one step in that move. "This new future is a result of our acquisition by Sony Pictures Television and additional investments Sony is making in our business to make FUNimation a global sub and dub anime brand," FUNimation CEO Gen Fukunaga wrote in the memo to staff.
The unwinding of the relationship with Crunchyroll will make subbed versions of the all-important
My Hero Academia
anime available on FUNimation's streaming platform, along with several hundred other subbed titles. Some dubbed titles will no longer be available on FunimationNow. Titles that were licensed during the partnership will continue to be shared with Crunchyroll.
The FUNimatioin-Crunchyroll break-up will create more competition in the streaming anime market, which in addition to FUNimation and Crunchyroll includes VIZ Media and Netflix.