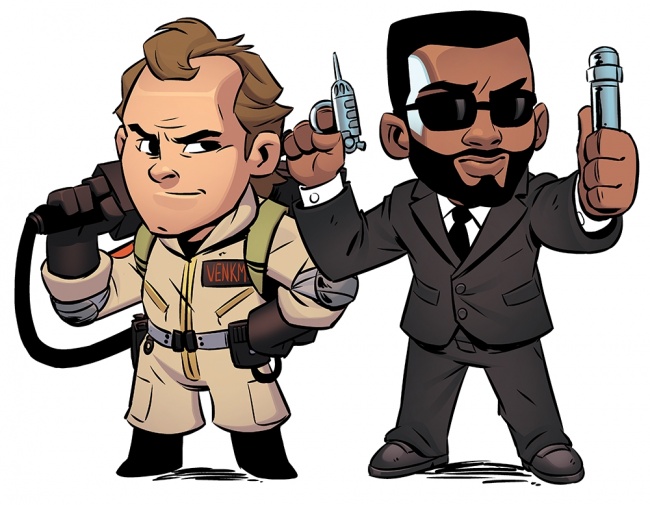 IDW Games has partnered with Sony Pictures Consumer Products to produce a series of tabletop games for both the
Men in Black
and
Ghostbuster
franchises, including the first crossover miniatures game
Men In Black/ Ghostbusters: Ecto-terrestrial Invasion
. The multi-year agreement comes ahead of the new
Men In Black
movie releasing in June 2019, which is also
Ghostbusters
35th Anniversary.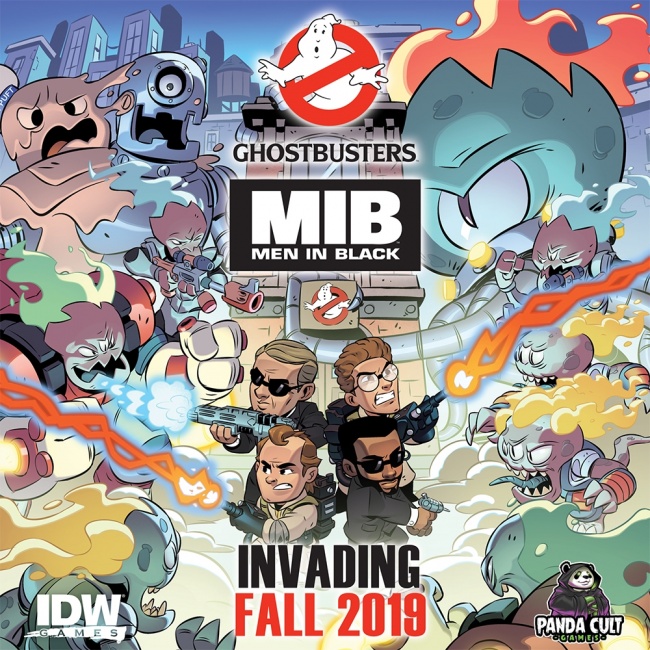 Designed by Panda Cult Games (
Wander: The Cult of Barnacle Bay
), and featuring character designs by Derek Laufman (
RuinWorld
),
Men In Black/Ghostbuster: Ecto-terrestrial Invasion
will be a miniatures games pairing the world's foremost protection teams to take down a threat like they've never faced. The Ghostbusters team will include Peter Venkman, Egon Spangler, Ray Stanz, and Winston Zeddmore, and the MIB team will include Agent J, Agent K, Agent L, and Zed. It will feature fast dice-rolling, take-that card play as well as detailed miniatures from Ninja Division. Release is planned for late 2019.
Other standalone games for each franchise are also in development with plans for release in 2019 as well.