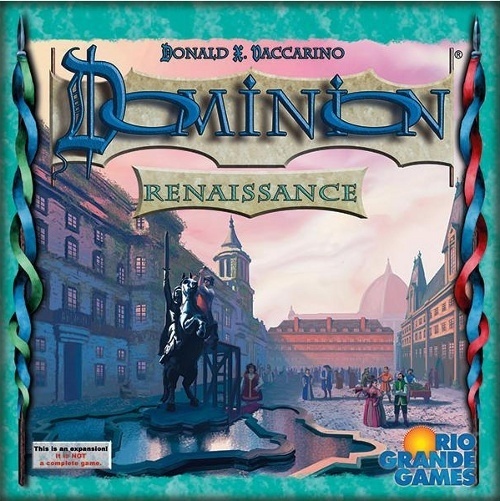 Rio Grande Games will release
Dominion: Renaissance,
the latest expansion for the popular card drafting / deck building game in November.
Donald X. Vaccarino's 12th expansion for the medieval kingdom building game introduces a golden age of art and science to the game. The 300-card expansion includes 25 new Kingdom cards and new Artifacts. Tokens are introduced that let players save coins and actions for later. Completing certain projects grant abilities to those that complete them.
The game is for 2 – 4 players, ages 13 and up. As an expansion, it requires the base game to play. MSRP is $44.95.
Dominion
was released in 2008 and won the 2009 Spiel des Jahres and Origins Award for Best Traditional Card Game (see "
'Pandemic,' 'Awakening the Bear' Win 'Origins'
").