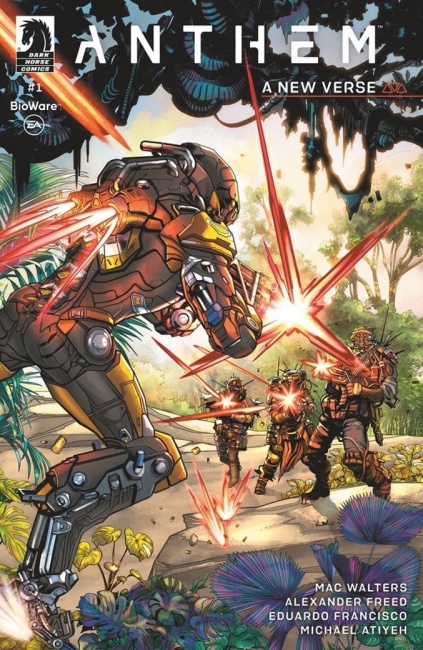 Dark Horse Comics and BioWare are teaming up for a prequel series for the hotly anticipated
Anthem
video game.
Anthem
is a three-issue miniseries from Alexander Freed (
Rogue One: A Star Wars Story
) and Mac Walters (
Mass Effect: Foundation
), with art by Eduardo Francisco (
Infinite Crisis: Fight for the Multiverse
). The first issue is in stores February 27.
The comic is a prequel to the BioWare video game, which releases on February 22. Anthem is a shooter and role-playing game in which players take on the role of a Freelancer who pilots a customizable exosuit called a Javelin. The comic follows an orphan boy named Kismet and his adoptive sister Jani as they build a better future for themselves after Kismet is rescued from an ambush by a Freelancer named Yarrow.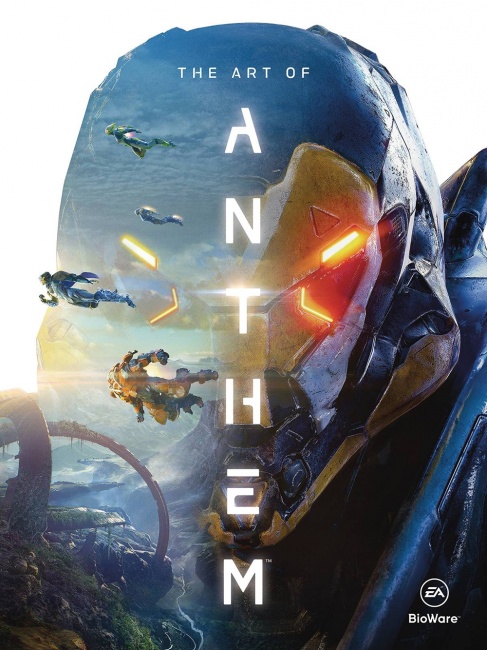 Dark Horse is also releasing
The Art of Anthem
on March 26. The releases are part of Dark Horse's ongoing partnership with BioWare, which has included publications based on the gaming company's smash hit
Mass Effect
and
Dragon Age
franchises (see "
Dark Horse and Bioware Start Next Phase of Partnership
").