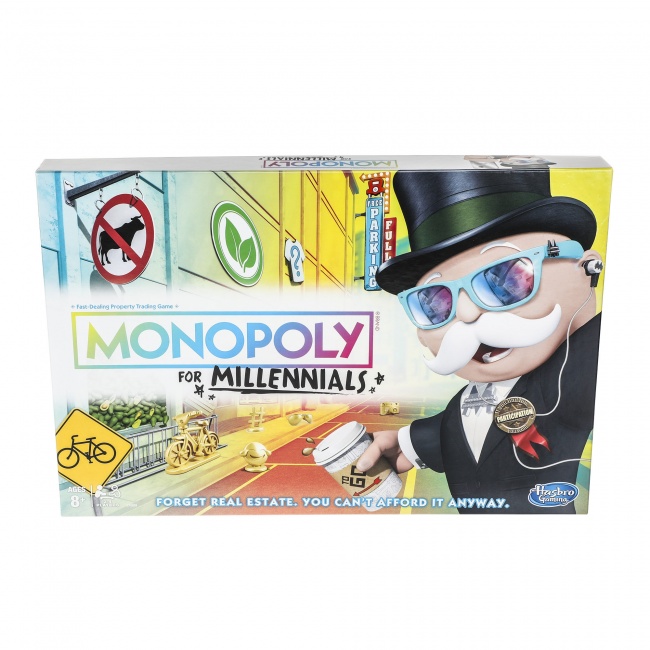 Hasbro Games has released
Monopoly for Millennials,
a depreciatory spin on the classic real estate collecting game, with the tagline "Forget Real Estate. You can't Afford It Anyway." The game is available exclusively at Walmart locations in the U.S.
Since "Adulting is Hard," the game encourages players to break from the daily grind and collect experiences rather than properties. Players travel around the board discovering cool places to shop, eat or relax; and then collecting money from other players who visit the destinations later. There is no rent to pay, players just visit each other, earning more experience. The player who collects the most experience wins.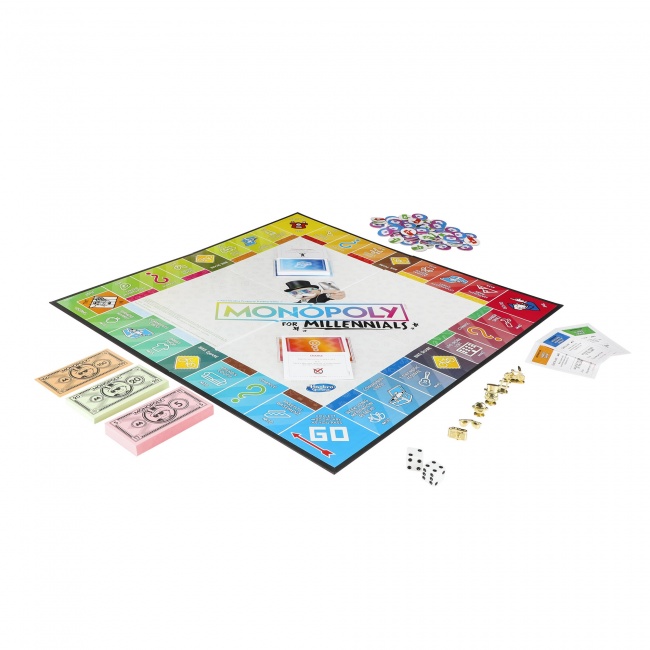 The box contains, a gameboard, 6 tokens (hashtag, laughing emoji, sunglasses, a camera, a bike, and Mr. Monopoly), 16 destination cards, 16 chance cards, 16 community chest cards, 64 experience chips, a money pack, 2 dice, and a game guide. It's for 2 – 4 players, ages 8 and up.
See images in the gallery below!