While the convention season pretty much wrapped up with New York Comic Con last month, anime and manga fans had one last bash this past weekend: AnimeNYC, which took place at the Javits Center in New York (the same venue as NYCC, see "Leftfield Media News Round-Up"). Here's a roundup of the manga announcements made at the show.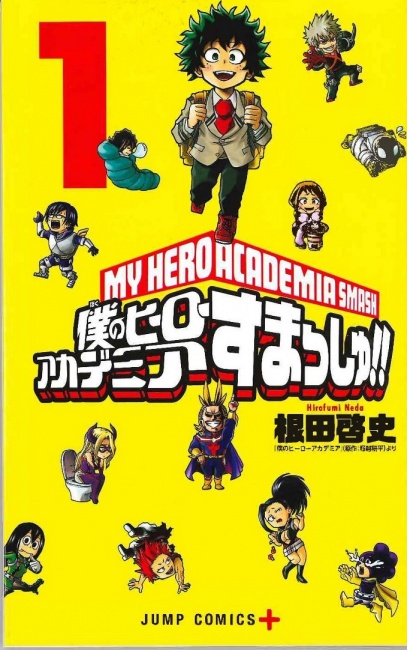 VIZ Media:
Can't get enough of
My Hero Academia?
VIZ has you covered with
My Hero Academia: Smash!!,
a comedy spinoff of Kohei Horikoshi's top-selling school-for-superheroes series that features super-cute versions of the original characters.
Komi Can't Communicate
is a shonen comedy about a girl who is beautiful but also very shy. Because of her looks, her classmates think she is being cool and standoffish. What Komi really wants is to make a friend, but she is so shy she is almost unable to speak.
Beastars
is a shonen series set in a high school where all the students are anthropomorphized animals, and they are divided into carnivores and herbivores (i.e. predators and prey). Within this group are a handful of exceptionally talented individuals called Beastars, who are natural leaders. Only friendships and other relationships keep the students from devouring each other, and sometimes that doesn't work.
All three series will debut in summer 2019.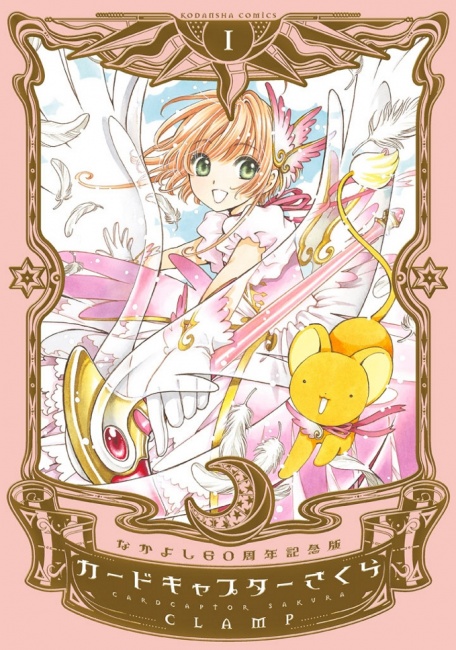 Kodansha Comics:
Kodansha announced it will publish
Cardcaptor Sakura,
the classic shojo manga by the supergroup CLAMP, in a deluxe hardcover edition with a revised translation, new cover art, and all the color pages from the Japanese edition. Each volume will also include a "clow card," which is an element in the story. The first volume will be out in spring 2019.
This is the third American publisher for the series: Tokyopop brought it to English-language readers in 2000-2003, Dark Horse Comics picked up the license and republished it in four omnibus volumes in 2010-2012, and now Kodansha is stretching it back out to nine volumes. Kodansha also publishes the sequel series
Cardcaptor Sakura Clear Card.
Kodansha also announced it has licensed two new series based on video games:
Tales of Berseria,
a four-volume series based on the RPG of the same name, and
Fate/Grand Order -mortalis:stella
, a spinoff of the Type-Moon game Fate/Grand Order.
And finally, Kodansha is producing a collector's box set of Akiko Higashimura's
Princess Jellyfish,
the nine-volume series about geeky girls who must venture into the outside world when their geek-girls-only apartment building is threatened. The box set will be out by the 2019 holiday season.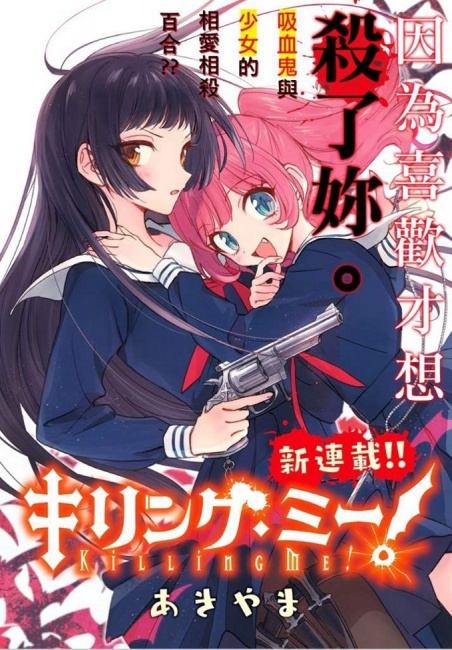 Yen Press:
Yen Press announced seven new manga licenses, according to
Anime News Network
:
Killing Me!, a girls' love story about a vampire and a vampire hunter, whose relationship could end in romace or death;
God Shining Moonlight Howling Moon, by Kenji Saitou (Trinity Seven) and Shouji Sato (Highschool of the Dead, Triage X), a mature magical girl story with plenty of action;
Torture Princess: Fremd Torturchen, a gothic fantasy about a boy who has to choose between torture and subservicence to a beautiful but scary girl;
Monster & Beast, a yaoi take on the classic Beauty and the Beast tale starring an ugly creature with a pure heart and a handsome man who is evil inside;
Kaiju Girl Caramelizer, about a girl who turns into a monster when she gets a crush on a guy;
Little Miss P, a comedy manga starring an anthropomorphized menstrual period;
Yuri Life, a slice-of-life yuri (lesbian) romance; and
Whenever Our Eyes Meet, an anthology of yuri workplace romances.
Yen also announced that it will republish Shiro Amano: The Artwork of Kingdom Hearts, a volume last published in 2013. Based on the prices being charged by third-party sellers on Amazon, it's in considerable demand.


Denpa:
The new manga imprint founded by former Vertical Comics marketing director Ed Chavez had two new titles to announce at AnimeNYC.
Heavenly Delusion
is a fantasy story about two boys who live in very different worlds; it's by Masakazu Ishiguro, the creator of
And Yet the Town Moves
(also known as
Soredomo Machi wa Mawatteiru,
or
Soremachi
for short).
Pleasure & Corruption
features a girl who is into bondage who catches a boy taking upskirt photos and exacts a promise that he will do whatever she says in return for her silence.
Click Gallery below for more covers!