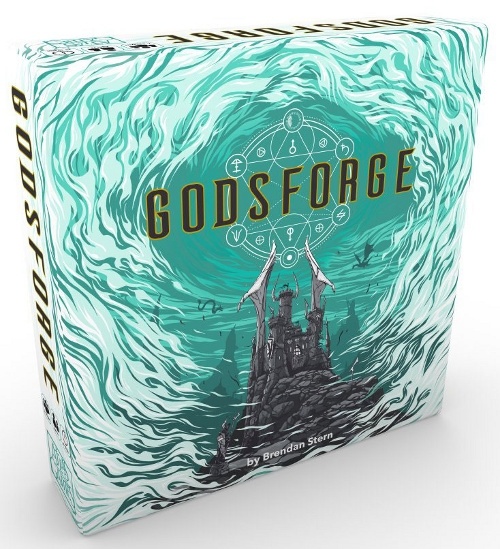 In March of 2019, Atlas Games will release the card and dice game
Godsforge.
Designer Brendan Stern's
Godsforge
imagines a magical battle between spellcasters fighting over the mysterious Godsforge, the last place in the world that can harness the power of Etherium. In the game, players play simultaneously, using their dice to generate the elemental powers they need to pay the costs of their magic spells and conjurations, represented in the game by cards. Players always attack to the left while defending themselves from attacks coming from the right.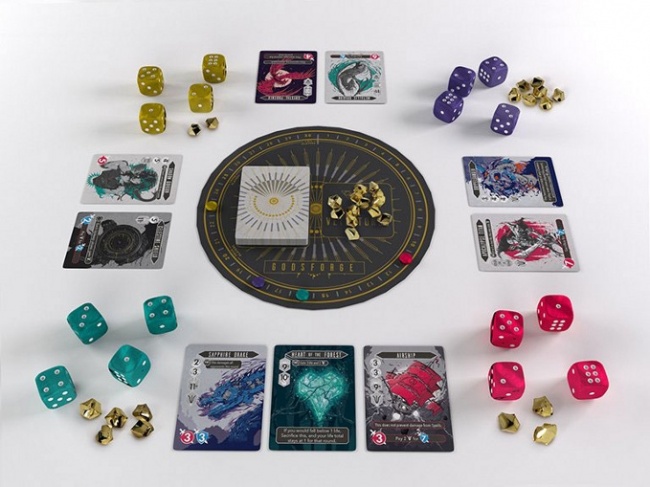 Players take damage from unblocked attacks, and those who suffer too much damage are knocked out of the fight. As players are eliminated, those who remain take more damage, accelerating the end of the game.
Godsforge
supports games with 2 to 4 players, and takes about half an hour to play. MSRP is $34.95.
Next summer, Atlas will offer a new edition of its iconic weird world role playing game
Over the Edge
(see "
Atlas Goes 'Over the Edge' Once More
").