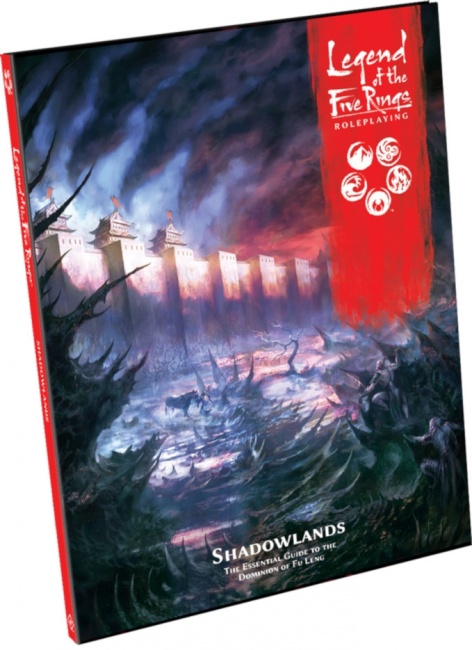 Fantasy Flight Games will soon release two books for its
Legend of the Five Rings Roleplaying Game
that focus on the demon-haunted domains of Fu Leng: the
Shadowlands
sourcebook and the
Mask of the Oni
adventure.
Shadowlands
offers a glimpse of the twisted lands beyond the fabled Kaiu Wall, as well as the Oni and corrupted denizens of that place. The 144-page hardcover book includes a description of the Shadowlands and the monsters living within it, along with adventure seeds for gamemasters. New player options for Crab Clan characters and rules for members of the demon-hunting Falcon Clan round out the volume. MSRP is $39.95.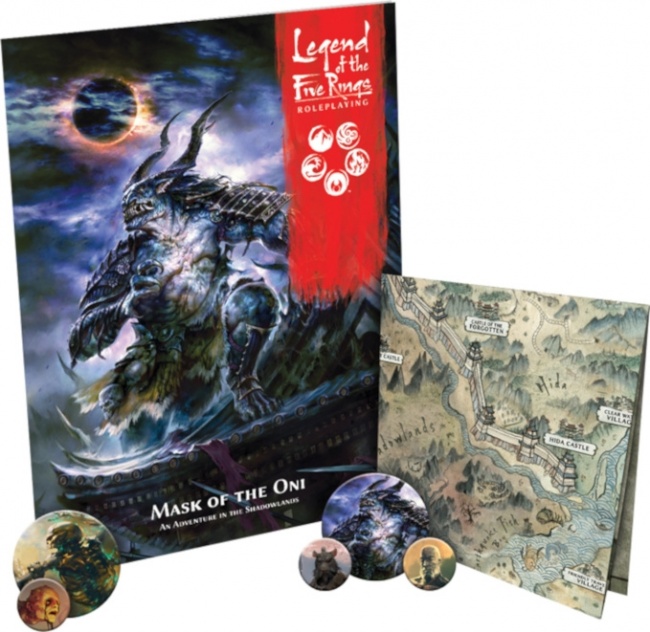 The
Mask of the Oni
tells the tale of a fallen castle of the Hiruma that hides an ancient secret. Designed as a companion volume for
Shadowlands
, it features many of the same themes, and includes a fold-out map of the lands described in that book and the lands of the Crab Clan. MSRP is $19.95.
Fantasy Flight launched its new edition of
Legend of the Five Rings
earlier this year (see "
Rokugan Comes Alive in 'Legend of the Five Rings Roleplaying Game'
"). A book detailing the lands of Rokugan will also release soon (see "
Explore Rokugan's Intricacies in New 'Legend of the Five Rings' Sourcebook
").