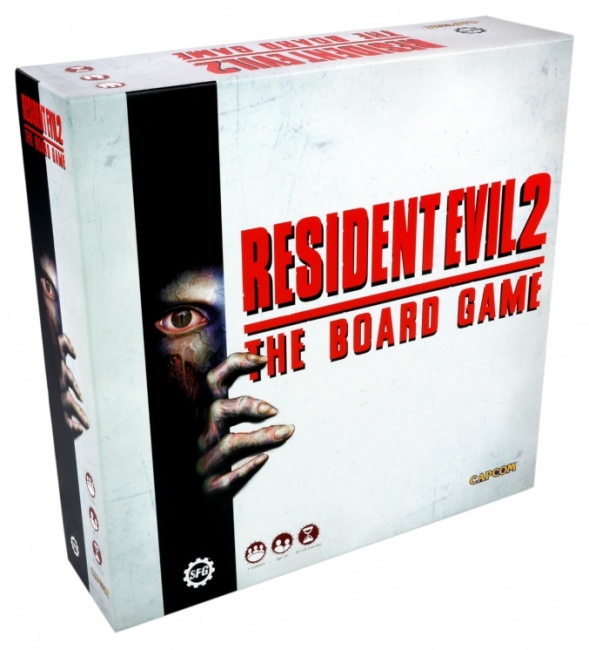 Steamforged Games'
Resident Evil 2: The Board Game
will release on January 25, joined by
The B-Files Expansion
and
Extra Dice Pack
. The second expansion,
Survival Horror
, will follow on February 15.
Originally announced in 2017 (see "
The Tabletop Takeover of Raccoon City is Nigh
"),
Resident Evil 2: The Board Game
is a fully cooperative survival horror board game based on the popular CAPCOM video game of the same name, in which players must work together to survive the hazards of Raccoon City after a zombie outbreak.
The final component list for the base game includes 24 plastic miniatures, 26 double-sided game board tiles, 155 cards, 4 player boards, 11 tracker dials, 6 dice, 84 tokens, and a scenario book. MSRP is $115.00.
Two supporting products will release at the same time as the base game: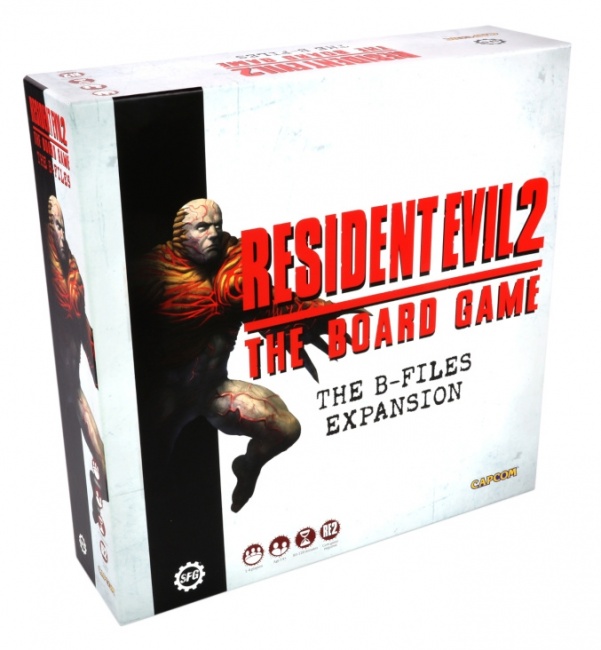 The B-Files Expansion
offers up a half dozen additional scenarios for the game, with new areas to explore and new enemies to fight, including the T-00 and T-103 Tyrants. The expansion has 12 new plastic miniatures, 7 more board tiles, 61 cards, 17 tokens, and a scenario book. MSRP is $50.00.
As an add-on accessory, the
Resident Evil 2: The Board Game Extra Dice Pack
has a complete set of dice for use with the game. MSRP is $10.00.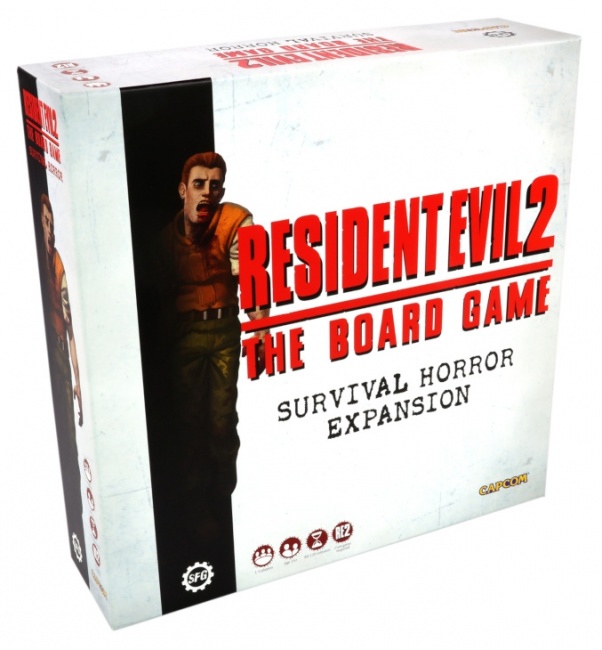 The
Survival Horror Expansion
will release about a month after the launch of the line. This set adds a player-versus-player mode to the game, allowing players to control the survivors or the monsters, along with two pvp scenarios. Seven new survivor characters, three new mini-bosses, and three new enemy types are also included. MSRP is $50.00.
Click Gallery below for game component images!
In September, Steamforged announced plans to adapt another video game for the tabletop with the development of
Horizon Zero Dawn: The Board Game
(see "
Steamforged Brings 'Horizon Zero Dawn' to Tabletop
").