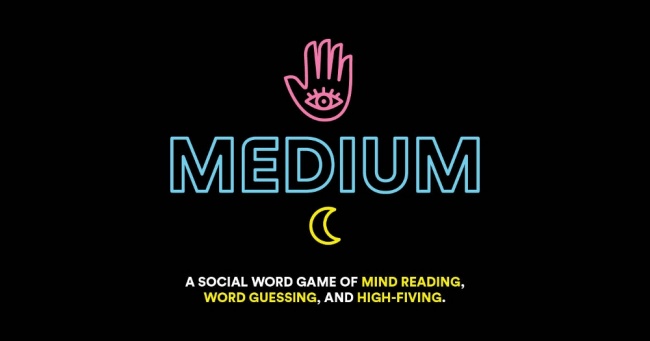 Greater Than Games will release Storm Chaser Games' social word game
Medium
to retail in late 2019.
Players pair up and work to form a psychic link together. Each player will select a card from their hand and play it at the same time as their partner. The duo reads the words, and silently concentrates on a word that connects them. Then they attempt to say the "medium" word out loud simultaneously. Often, it will not match, so play continues. Players select a new set of cards, and again, attempt to mind-meld to agree on the word they will say together.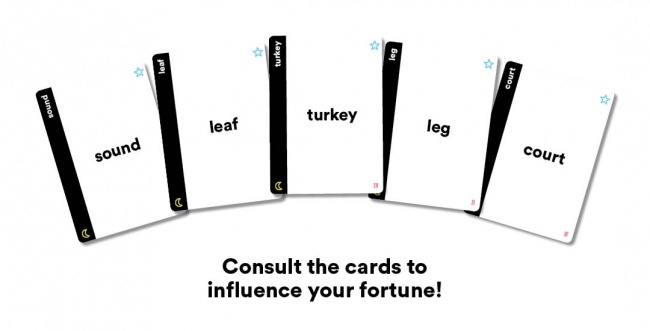 Release is planned for sometime in the second half of 2019. Greater Than Games will be demoing the game at its booth at conventions throughout the year.
Greater Than Games recently acquired Nevermore Games (see "Greater than Games Acquires Nevermore Games").