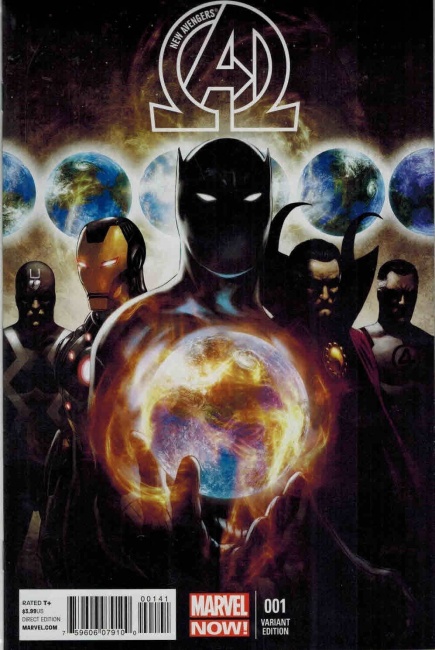 The heroes of Wakanda and the agents of the mysterious Illuminati both appear in a new expansion for WizKids'
Marvel HeroClix
game:
Avengers Black Panther and the Illuminati
, releasing in June.
Always working from the shadows, the Illuminati has secretly influenced the superhuman community and dealt with numerous global threats, alien wars, and cosmic-level forces. Ultimately, the Illuminati would possess the powerful Infinity Gems, shared among their members for safekeeping.
Led by the Black Panther, the heroes in the Avengers Black Panther and the Illuminati Fast Forces set are prepared to defend their homeland against any threat. This set includes figures for Ayo, Black Panther, Nakia, Okoye, Shuri, and White Tiger. MSRP is $16.99.
The rest of the expansion can be found in the Avengers Black Panther and the Illuminati Boosters, with a total of 78 figures (with 4 Primes), including characters given the HeroClix treatment for the first time: Astronomer, Challenger, Eitri, Enigma, Everett K. Ross, Kobik, Okoye, and Rune. The figures have the following rarities: 17 Common, 17 Uncommon, 17 Rare, 16 Super Rare, 6 Chase, and 1 Ultra Chase. In addition, there are 11 Equipment Objects included with select figures, with the Cosmic Cube, the Infinity Gems, and the Infinity Gauntlet itself all making an appearance. The figures are packed in 5-figure booster boxes, which are sold in 10-box Booster Bricks. MSRP is $12.99 per Booster.
An Avengers Black Panther and the Illuminati Dice and Token Pack will also be available, containing a pair of custom dice and a half dozen action tokens featuring "bystanders" on the back that can be used with characters that create bystanders in the game. MSRP is $9.99.
The launch of the new expansion will be supported with the Marvel HeroClix: Avengers Black Panther and the Illuminati Release Day OP Kit, designed for retailers that want to host an in-store promotion. Each kit comes with three limited edition Winter Soldier figures with character cards for use as prizes, five double-sided maps, and guidelines for running an event. Supplies of the Release Day OP Kit are limited.
The new set will launch after the April 26 premier of Avengers: Endgame (see "'Avengers 4' Trailer and Poster").
In February, WizKids will release a set of figures based on the Captain Marvel movie (see "'Marvel HeroClix: Captain Marvel Movie Gravity Feed'").