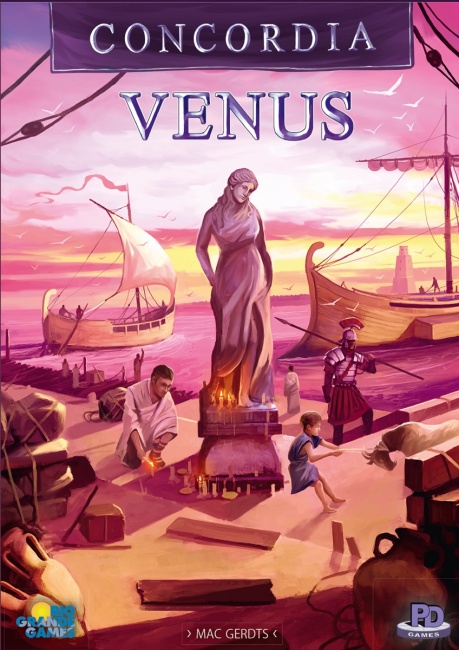 The next expansion for Rio Grande Games'
Concordia
,
Venus
, will release in January. A version of the base game with the expansion built in will also be available.
Concordia: Venus offers a new way to play the game, in which participants pair up and work together while competing against up to two other teams. Success depends on the ability of the partnership to coordinate harmoniously.
In addition, the expansion has a new game variant for individual players and playing materials that allow a sixth player to join the game.
Concordia: Venus was created by Concordia designer Mac Gerdts, and is fully compatible with all previous versions of the game and all expansions.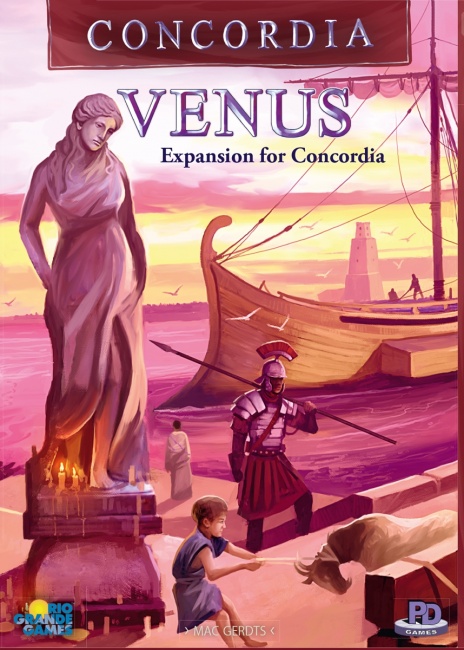 Rio Grande is offering
Venus
as a separate expansion set with an MSRP of $39.95, or a complete game that includes base game materials and the new expansion for $79.95 MSRP.
A map-based expansion set was released last year (see "'Concordia: Gallia et Corsica'").