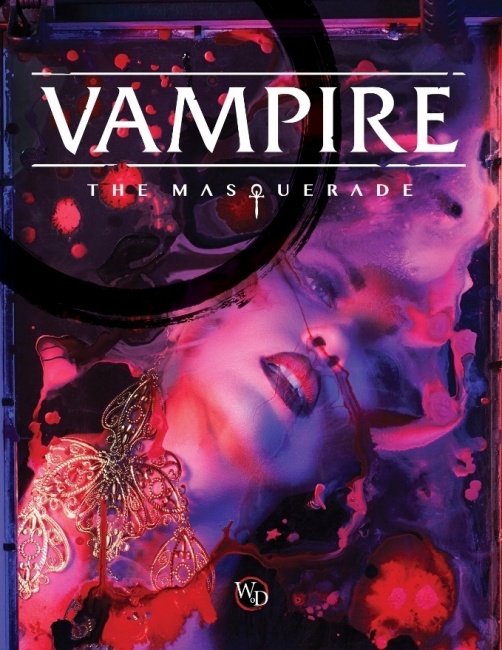 Modiphius Entertainment signed a publishing deal with Paradox Interactive to manage the
Vampire: The Masquerade 5th Edition
tabletop roleplaying brand.
Modiphius signed a distribution deal with White Wolf Publishing for the rollout of the Vampire: The Masquerade 5th Edition in 2017. In November, Paradox Interactive began restructuring subsidiary White Wolf Publishing (see "Paradox Takes Over Management of White Wolf, Moving to License Publishing") and announced plans for White Wolf to work on brand management, instead of developing and publishing products internally.
Modiphius will now oversee publishing and licensing for V5E, including guiding plot development over the V5E products, and ensuring fully approval of all products by both the White Wolf brand team at Paradox, and with Modiphius' own team of experts. Modiphius will work with existing White Wolf partners including Onyx Path Publishing, Arkhane Asylum, Elderwood Academy, Nosolorol, Need for Games, Studio 101, By Night Games, and Dogmight Games.
Re-editing on the Anarch and Camarilla supplements is complete, and the books will go into production in January with expected March retail release. Modiphius is also working on several new products:
The Fall of London V5 Chronicle (Summer 2019) The Second Inquisition is putting London's Kindred to the torch. Player characters wake from torpor and instead of fleeing, are forced to complete one more job.
V5 Players Guide (Summer 2019) This new guidebook teaches different styles of play for those who wish to expand their game in different directions. It includes advice, new rules and guidance on how to convert previous editions of the game to 5th Edition play.
V5 Starter Set (Christmas 2019) The starter set includes rules to play a self-contained campaign with pre-generated characters, handouts, maps, dice and tokens.
The Second Inquisition (Summer 2020) Uncover the plans, resources, and strategies of secret organizations charged with eliminating the vampire threat. Storytellers will be equipped with information on Firstlight and the Society of St. Leopold, among other organizations planning covert opposition for player characters.