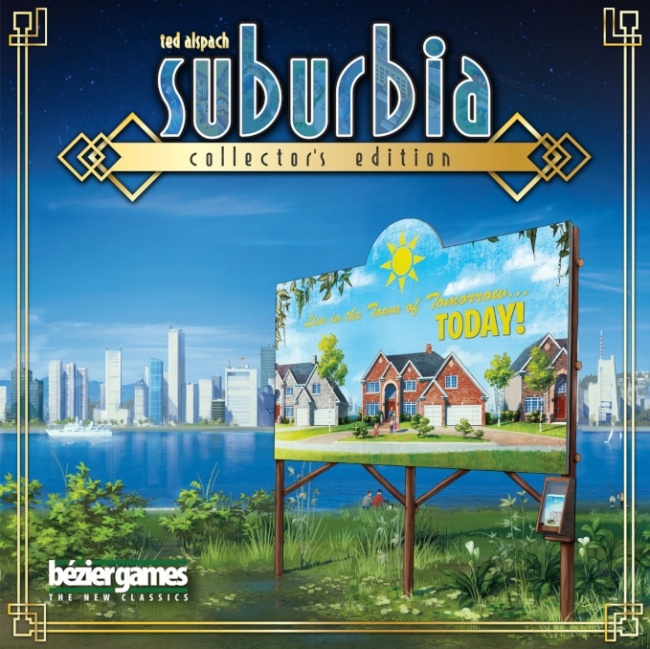 The 2012 Bezier Games' hit
Suburbia
is getting the deluxe treatment with the new
Suburbia Collector's Edition
, releasing in October.
The
Suburbia Collector's Edition
will feature all-new artwork by Brett Stebbins (who contributed to
Super Dungeon Explore
) as well as a number of component upgrades including larger tiles, new player colors with unique landmark tokens, borough boards with recessed spaces, multiple GameTrayz organizers, and a tile-dispensing tower. In addition, the
Collector's Edition
has not only the base game but all four expansions published to date plus the all-new
Nightlife
expansion, which adds buildings and locations more suitable to the evening hours.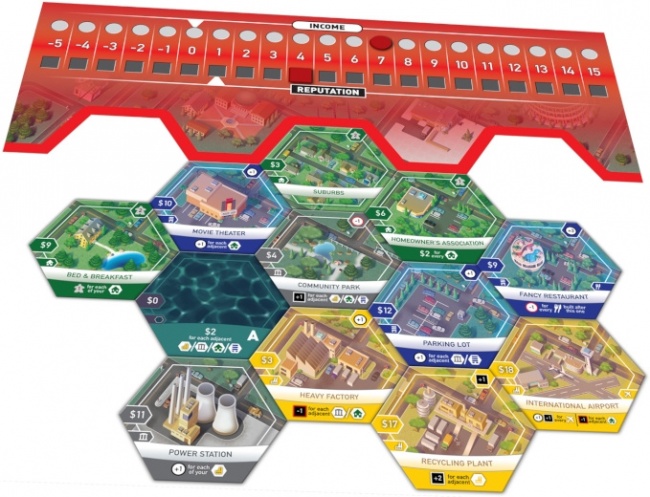 The box will contain 5 special city buildings, 3 GameTrayz, 254 building tiles, 81 other tiles, 1 tile tower, 20 painted wooden markers, 15 other markers, 5 recessed borough boards, 1 population board, 1 market board, 70 coins, and 5 player aids. The game is intended for 1 to 5 players ages 14 and up, and takes about an hour and a half to play. MSRP has not been announced.
Click on the gallery below for images of some of the new edition's components.
Bezier Games intends to seek funding for the project through a Kickstarter campaign launching later this month.
The company will soon release a supervillain-themed game for its flagship
One Night Ultimate
line (see "
Werewolves, Vampires, Aliens, Now Super Villains?
").