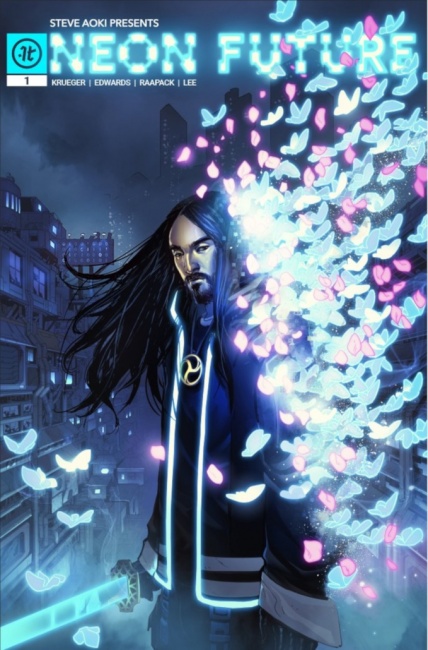 A new comics publisher founded by Quest Nutrition co-founder Tom Bilyeu will launch its first title in March. Quest Nutrition, makers of Quest Protein Bars and other food products, was the second fastest-growing privately held company on the Inc. Magazine 500 in 2014.
Impact Theory, Bilyeu's company that will publish comics, was founded in 2016 and began by producing non-fiction video content with Bilyeu hosting an interview show on self-improvement.
We spoke to Impact Theory business development associate Sean Joseph at New York Comic Con and asked him why Bilyeu had founded Impact Theory. "He believes that being able to embed fictional narrative into culture, specifically through empowerment, is the key to being able to positively impact lives," Joseph told us. "We believe that doing good and being able to build a financial and business model …don't have to be mutually exclusive. Anything that Impact Theory puts out will only be empowering content. We have zero interest in anything else."
Impact Theory's
Neon Future
is written by Grammy nonimated DJ/producer Steve Aoki and Eisner-winner Jim Krueger with art by Neil Edwards and Jheremy Raapack. The story is set in America 30 yeas in the future, when a struggle between those with implanted technology and those without is dividing the world. The launch will be supported with multiple covers and the social media accounts of the creators and publishing and company. The company promises that all six issues of the series will be completed by the time the first issue is released so there will be no delays.
Click Gallery below for covers of Neon Future #1.