Floodgate Games will release its robot deduction card game
3 Laws of Robotics
on March 20.
In
3 Laws of Robotics
, the players are robots trying to find the leader of their faction through deductive reasoning. The catch is that each player knows the identity of everyone except themselves. Over a series of rounds, they ask questions of the other players, hoping to learn clues to their own identity, but their questions must obey all of the "rules of robotics" that are in play at the time and those rules change during play.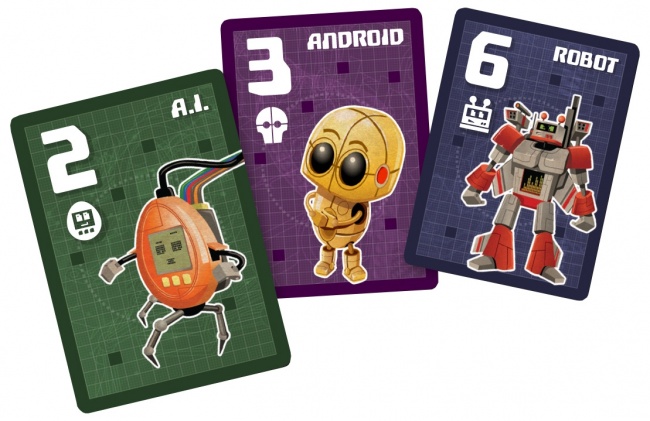 3 Laws of Robotics
was created by Ben Kanelos (
Red Scare
). The game is intended for 4 to 10 players, ages 12 and up, and takes about half an hour to play. MSRP is $14.95.
In the spring, Floodgate will also release a new set of expansions for its hit dice game Sagrada (see "'Sagrada' Adds 'The Great Facade Expansions'").