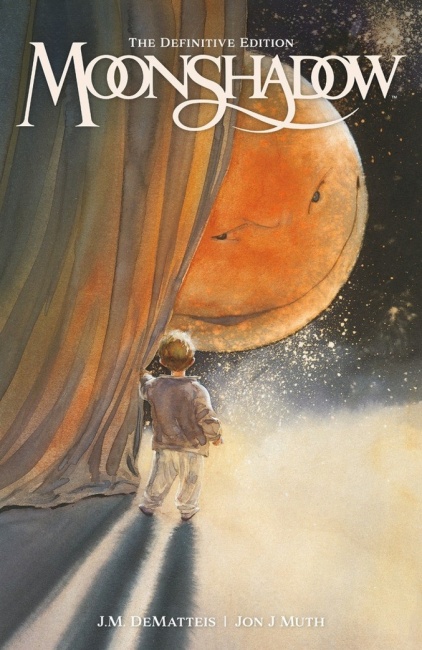 J.M. DeMatteis' intergalactic odyssey
Moonshadow,
known as America's first fully painted graphic novel, has landed at Dark Horse, and the publisher plans to release a deluxe hardcover in June.
Moonshadow was originally a 12-issue miniseries published by Marvel Comics' Epic imprint in the 1980s. It was the first American comic book which had art was done entirely in watercolor paintings. Art for the series was provided by Jon J Muth (The Sandman: The Wake), as well as Kent Williams (Wolverine: Meltdown, Epic Illustrated) and George Pratt (Enemy Ace: War Idyll, Wolverine: Netsuke).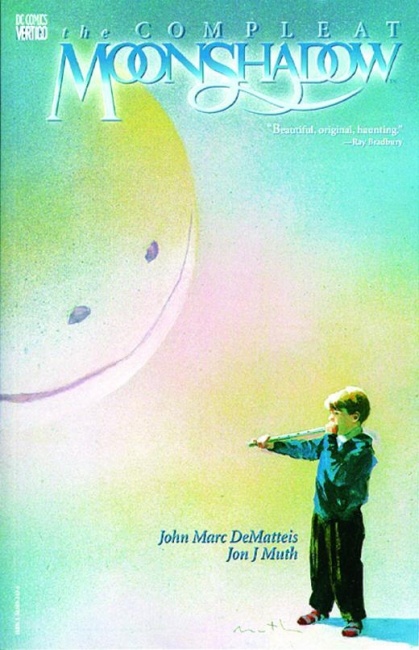 DC Comics, under the Vertigo imprint, republished the series in 1994, and then a collection,
The Compleat Moonshadow
in 1998, which included
Farewell, Moonshadow
, a single-issue sequel set several years after the main story. The Vertigo edition also included text revisions and painted revisions.
Dark Horse's Moonshadow – The Definitive Edition will be around 500 pages, including a new introduction by DeMatteis, a bonus section of early concept work, and a gallery of all the Marvel/Epic covers as well as all of the Veritgo covers. ICv2 verified with Dark Horse that this release will include the revisions from the Vertigo edition as well as the Farewell, Moonshadow sequel story.
The book release to comic shops on June 12, and to book trade on June 25. MSRP is $29.99.