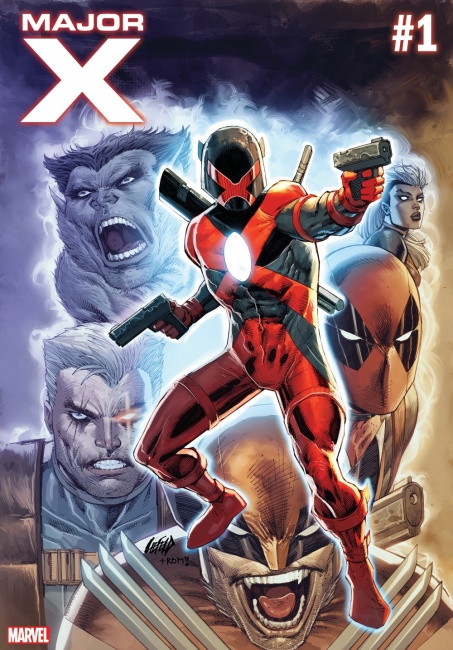 Marvel comic is introducing a new character into the X-Men Universe with Rob Liefeld's miniseries
Major X.
Major X is written by Liefeld, who introduced the X-Men to Deadpool, Cable and X-Force. Liefeld will also provide the interior art for issue #1, and the main covers for all six issues. Interior art for Issue #2 will be provided by Brent Peebles. The series launches in April.
Major X is a character from another timeline, called the 'X-istence,' where mutants have built a realm of peace and harmony. Then a terrible event happens that sends Major X to the Marvel Universe to save his home. Unfortunately, his first jump lands him in 1991, smack in the middle of when Liefeld was doing New Mutants #98 and X-Force #1.