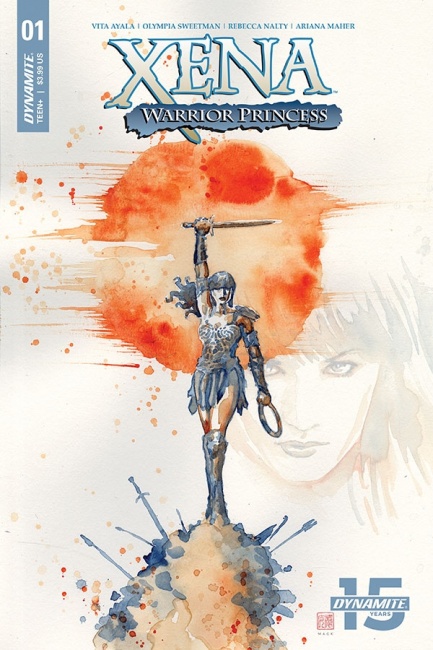 Dynamite Entertainment will launch a new ongoing
Xena: Warrior Princess
series written by Vita Ayala in April.
Ayala has been gaining notice for her work on Black Panther, Shuri, Wonder Woman and The Wilds. Newcomer Olympia Sweetman will provide interior art, and the first issue covers will be provided by David Mack, Emanuela Lupacchino, Erica Henderson, Paulina Ganucheau, and Raul Allen and Patricia Martin.
The story is set in Ancient Greece, where the reformed warlord Xena and her companion Gabrielle traverse the land in search of wrongs to right. They chance on a village where children are miraculously strong. Is it the work of the Greek Gods, and if not, how long before they stick their noses in anyway?
See all covers and an interior preview in the gallery below!