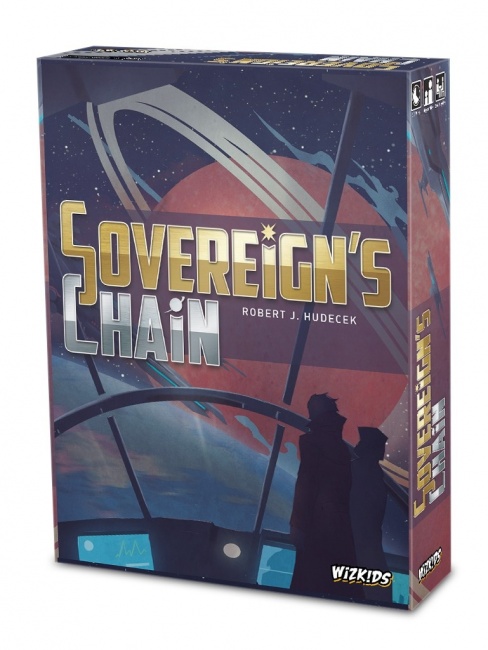 WizKids will release the new card game
Sovereign's Chain
this August.
In Sovereign's Chain, each player has a "chain" of cards in front of them, with the twist being that players can play cards into any chain: theirs or an opponent's. Cards can be played face up for an immediate effect or face down to take effect later, and can score points in two categories: stars or planets.
The game ends when one player's chain reaches seven cards. At this point, the player who has the greatest difference in points between their stars and planets wins the game.
For added variety, players can use the game's 15 event cards to change gameplay.
Sovereign's Chain includes 89 cards and 52 tokens. It was created by Robert J. Hudecek (Dragon Farkle), and is intended for 2 to 4 players, ages 14 and up. Playing time is around half an hour. MSRP is $24.99.
In June, WizKids will release its tree-building game Palm Trees (see "Gather Some Fronds in 'Palm Trees'").