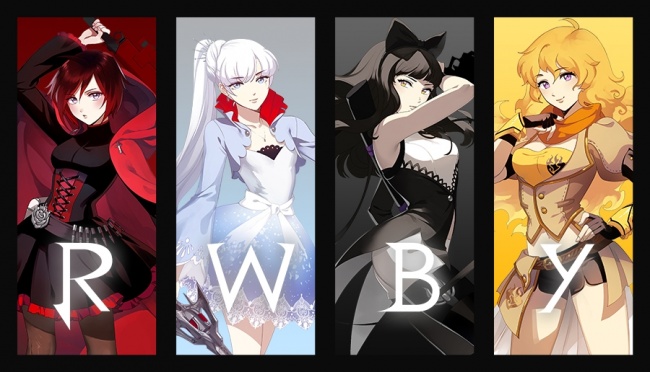 Rooster Teeth's hit anime-inspired series
RWBY
will get a stunning hardcover companion book courtesy of VIZ Media.
The World of RWBY: The Official Companion
will be in stores in fall 2019 for an MSRP of $39.99.
The World of RWBY is written by Daniel Wallace (Star Wars: The New Essential Guide to Characters) and features behind-the-scenes insights, artwork, and interviews with series writers, animators, and voice actors. The volume celebrates the hit web series -- the first Western-produced anime to be distributed in Japan -- about Ruby Rose, Weiss Schnee, Blake Belladonna, and Yang Xiao Long, three Huntresses training to protect the last of humanity from horrific monsters.
VIZ also holds the American rights to the RWBY manga and official manga anthology (see "VIZ Announces New Manga Licenses"), which have proven to be popular among purchasers (see "Top 1000 Graphic Novels--2018" and "December 2018 NPD Bookscan - Top 20 Superhero, Manga, Author Graphic Novels"). Rooster Teeth is also partnering with DC Comics on a 2019 release inspired by RWBY (see "'RWBY' Comics Coming in 2019").