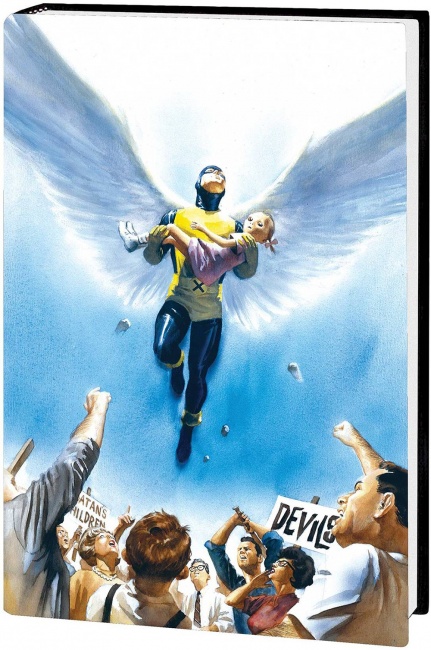 Marvel will release an oversized collection of Kurt Busiek and Alex Ross'
Marvels
.
Marvels Monster-Sized
is a 200-page hardcover that will be on sale July 31 for an MSRP of $75.00.
Marvels looks at the superheroes of the Marvel Universe from the street-level perspective of Phil Sheldon, a New York City photojournalist. Marvels Monster-Sized serves as a retrospective of Marvel history, from the first appearance of Human Torch to the death of Gwen Stacy. It collects Marvels #0-4.
Marvels #0 will also make an appearance in Marvel Comics #1: 80th Anniversary Edition, a commemorative hardcover for the very first Marvel comic (see "Celebrate 80 Years of Marvel With Oversized Hardcover Edition of 'Marvel Comics' #1"). This year marks the 25th anniversary of Marvels, and Marvel will also release a series of annotated reprints and variant covers (see "Preview: 'Marvels 25th Anniversary' Variant Covers").