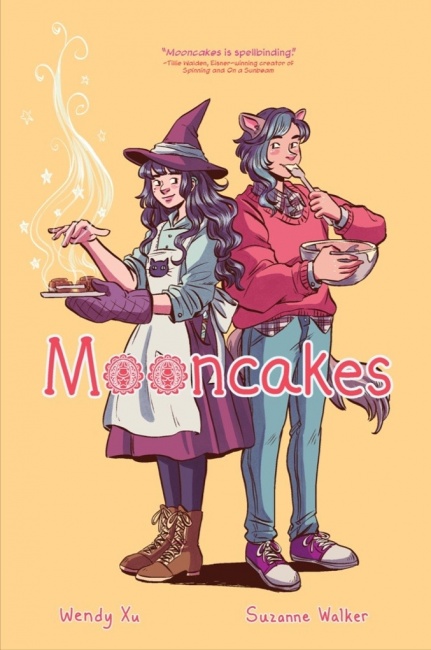 Following in the wake of bestselling, Eisner Award-winning
Tea Dragon Society,
Lion Forge is bringing
Mooncakes,
another charming fantasy coming-of-age webcomic, to print on October 2.
Created by Suzanne Walker and Wendy Xu, the story is a supernatural queer romance following teen witch Nova Huang, and her werewolf friend Tam Lang, two school friends who are reunited after 10 years. Tam is being pursued by dark forces trying to claim the magic of wolves, and now turns to Nova for help. As they work to figure out a solution, their childhood crushes for each other resurface.
The book will be released to comic shops on October 2, and October 15 to book trade.