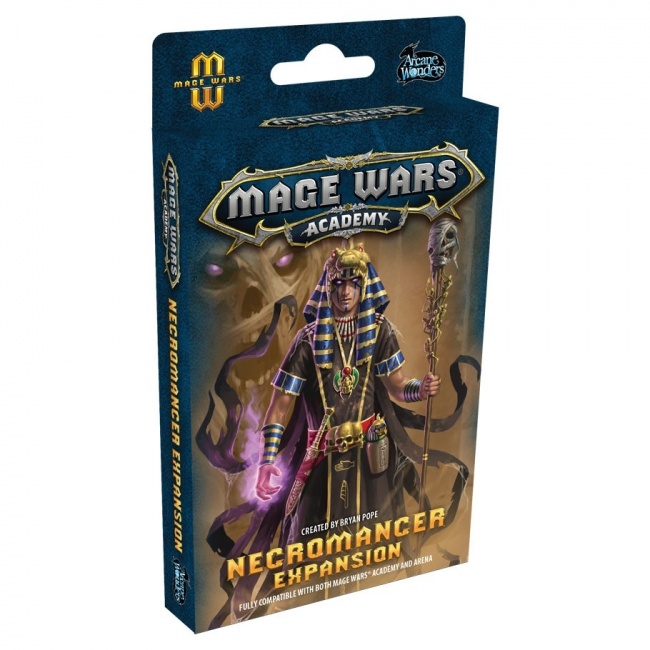 Arcane Wonders will release a new
Necromancer Expansion
for its
Mage Wars Academy
strategy card game on April 17.
A new combatant has entered the magical combat - the unholy Necromancer – and he's bringing ancient plagues and venerated dead to the arena. There will be new tactical decisions and devious surprises in store for any willing to take this mage on.
The box includes 72 spell cards, game markers, and rules. The game is for 2 players, ages 14 and up, and plays in 30 minutes. MSRP is $19.99. As an expansion it requires the Mage Wars Academy Core Set or the Mage Wars Arena Core Set to play (see "New 'Mage Wars' Core Set").