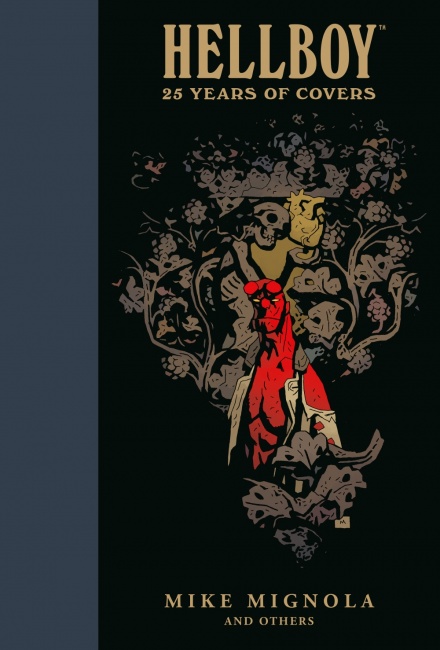 Dark Horse Comics will release
Hellboy: 25 Years of Covers
, featuring more than 150 comic covers, on July 3.
The oversize hardcover collection celebrates the 25th Anniversary of the publication of Hellboy: Seed of Destruction, and includes full-page cover pieces from Mike Mignola, Richard Corben, Duncan Fegredo, and others. Mignola will write the foreword and colorist Dave Stewart will pen the introduction.
The collection includes:
All Hellboy issue covers from Seed of Destruction #1 to Hellboy in Hell #10
Hellboy: House of the Living Dead
Hellboy: Midnight Circus
Hellboy: Into the Silent Sea
Hellboy in Mexico
Hellboy: Krampusnacht
Hellboy Winter Special
B.P.R.D.: The Devil You Know #15
Plus covers of upcoming and unannounced titles, including new covers by Mignola, Fegredo and Paolo Rivera.
Dark Horse is also marking Hellboy's anniversary with Hellboy Day events on March 23 (see "Consecrate 25 Years of Hellboy with Themed Events"). The publisher is also releasing a plethora of merchandise and new collections this spring (see "Dark Horse Loads Up on Hellboy"). The new Hellboy movie will release in theaters on April 12 (see "Love It Or Hate It - Here's The New 'Hellboy'").