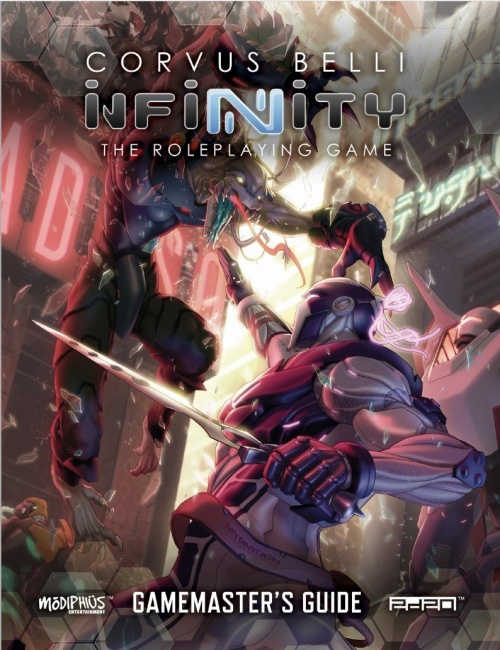 Modiphius Entertainment will release four supplements for
Infinity: The Roleplaying Game
in April: the
Gamemaster's Guide
, the
Ariadna
and
Haqqislam
faction books, and a
GM Screen
.
The Gamemaster's Guide is a 192-page softcover book full of recommendations and tips for those running an Infinity game, plus new rules for spaceship combat and mass strategic battles, NPCs, and new adversaries. MSRP is $26.00.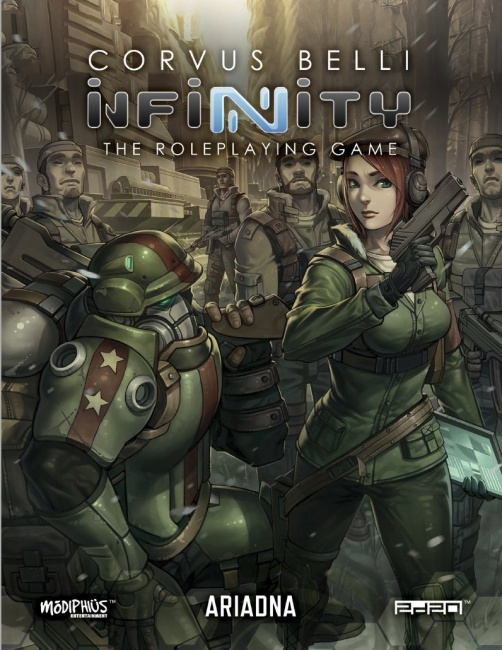 Ariadna
explores the history of Project: DAWN and the colony ship
Ariadna
and details the four Ariadnan cultures. The 112-page softcover book also has new Lifepath options for players, new gear, and new adversaries. MSRP is $20.00.
Haqqislam presents the "Search for Knowledge" and the New Islam of Farhad Khadivar, as well as those who follow his teachings. New Lifepaths, careers, equipment, and adversaries round out this 112-page softcover book. MSRP is $20.00.
The Infinity: GM Screen is a four-panel cardboard screen gamemasters can use to hide their notes from the players. The inside of the screen has handy quick-reference charts and tables. A 32-page booklet with two adventures is included. MSRP is $25.99.
See images of all four releases in the gallery below.
Infinity: The Roleplaying Game is based on the tabletop miniatures game from Corvus Belli (see "The Cinematic Warfare of 'Infinity' Returns to its Roots").