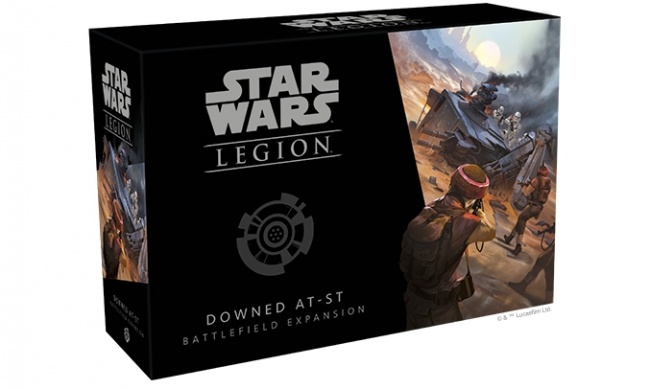 Fantasy Flight Games will release the
Downed AT-ST Battlefield Expansion
for the
Star Wars: Legion
tabletop miniatures game in the Q2.
The Downed AT-ST Battlefield Expansion combines a new terrain piece with a new playable scenario for the game. The set features a model of a disabled Imperial scout walker that has crashed and lies sprawled on the ground. Players can use the terrain piece when constructing their battlefield, offering valuable cover to forces from both sides.
The set also includes a new two-part scenario through the addition of six battle cards. The first part of the scenario has Rebel and Imperial forces racing to recover valuable data from the destroyed walker. In the second part, larger forces fight over the wreckage as reinforcements arrive, with the twist that any units destroyed in the first part are unavailable for the second.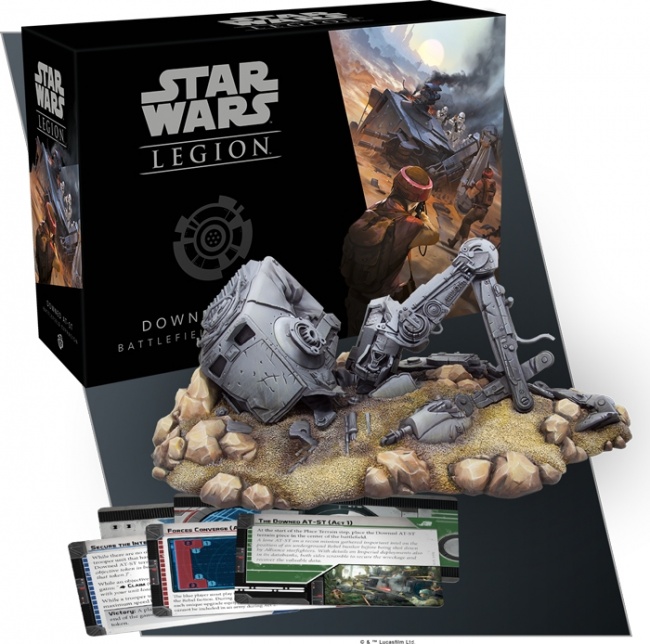 The
Downed AT-ST Battlefield expansion
includes one unpainted model terrain piece and six cards. MSRP is $49.95.
The expansion joins four other sets already announced for Q2 (see "'Sabine Wren' and 'Bossk' Join 'Star Wars: Legion'" and "'Star Wars: Legion' Rolls Out New Vehicles").