Image Comics had some well-articulated comments and thoughts that are certainly worth looking at in the ongoing conversation about the direct market in 2019 (see "Phil Boyle Argued 'Something Has to Change' in the Direct Market -- Will It?"). They are presented here in their entirety.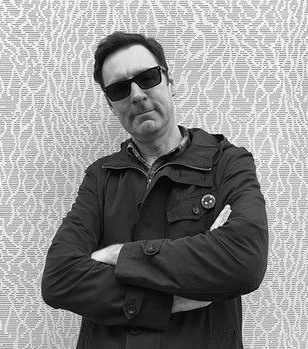 ICv2: Did you read the Phil Boyle piece? Did you have an overall general impression of it?
Eric Stephenson, Publisher:
I did, and I think he made some pretty valid points. The thing is, we all—publishers, retailers, Diamond, creators—have room for improvement at this point, and I think it's important that we address the problems we're facing before they become insurmountable.
Most of the problems Phil describes are intertwined. The majority of comic books don't have a particularly long lifespan—not just as back issues, but as ongoing series—because there are absolutely too many reboots, too many covers, and too many new number ones. Relaunching series over and over again, sometimes after less than a year, has only served to make comics more confusing and less appealing—whether we're talking readers or collectors—and, beyond having a negative effect on sales long-term, it makes it more difficult for retailers to do their jobs.
Overall, I think it's important that Phil's talking about these obstacles, that other retailers are talking about these obstacles, and that you and I are having this conversation right now. The only way we're going to improve this industry is by listening to one another and learning from each other's feedback and concerns. As I've told Phil, Brian Hibbs, Joe Field, Christina Merkler, and others—Image is listening and we want to help.
Corey Hart, Director of Sales:
We did. When pieces like this are written by retailers, the Image Comics sales team always takes the time to read and discuss them. As Eric pointed out, this kind of conversation between retailers and publishers is incredibly important and often the best way for a path towards resolution to be paved.
There are many issues raised in this piece that I wholeheartedly agree are important to address, however some of these issues are publisher-specific. While I can't speak to how other publishers reacted to Phil's thoughts, I can say that at Image, we are always striving to anticipate the current and future needs of the direct market before making decisions that might have far-reaching effects. Which isn't to say we always get it right—sometimes doing right by the direct market means reevaluating our previous choices in order to ensure long-term sustainability. Thankfully, we have DM retail partners who have no qualms about reaching out and conveying their thoughts and feelings when those missteps might occur.
The impression that I was left with after reading what Phil had to say is that there are serious choices to be made, whether it be by the individual retailer or by publishers. Retailers have the power to change their ordering habits to more closely reflect the marketplace that they want and need to be profitable and healthy, not just next year, but ten years from now. Publishers have the responsibility to then look at these ordering habits as a whole and to make decisions that not only suit the individual store, but also serve the entirety of the marketplace rather than just our bottom lines.
Is the direct market a Winchester House? It was built 46 years ago, and has been nipped, tucked, and tacked on to, but…perhaps it's not what the business would choose to operate under in 2019?
Stephenson
: I don't know that I'd agree with that assessment, honestly. Like I said, there's plenty of room for improvement, but generally speaking, I think there are more good things about the direct market than bad. In a lot of ways, the direct market is really the last bastion of independent retailing. If you look at books, records, DVDs, video games, and various other types of entertainment, they've all been associated with massive nationwide chains at some point, whereas the direct market has allowed a network of individual comic book shops to thrive on their own terms. Sure, there are some stores—like Phil's—that have more than one location, but they're not Barnes & Noble or Tower Records, and generally speaking, each comic book shop succeeds on its own merits. There's a downside to that, obviously, because not every shop is created equally, and what works for someone like Phil may not work for a smaller store. The stores that are in business now, though, are still around because they've figured out how to make the business work for them.
In some cases, those stores have figured things out with Diamond's help—and I think it's important to note that even though people tend to bash Diamond for a variety of reasons, the direct market simply would not exist without them. They've helped a lot of stores stay in business over the years and the continued well-being of our marketplace is something everyone working there takes very seriously. They don't have it any easier than the rest of us—they're juggling their own problems while trying to make a variety of publishers happy and also trying to do right by a couple thousand retailers, all of whom have different needs on different days. My experience in dealing with them, though, is that they're always looking for ways to improve, and I think that through increased cooperation between Diamond, retailers, and publishers, there's no reason the direct market can't continue to benefit everyone involved for years to come. It will require some work. I think we all have some hard choices to make over the next year or so if we want to ensure the long-term stability of the marketplace. But I think it will be worth it.
Hart
: While I believe that there is room for growth and modernization that the DM has yet to experience, or embrace for that matter, I think to question if what we have is what we would want is underestimating how unique, and often conflicting, all the moving parts of the DM can be. Several years ago, when I first started working at Image after having been a retailer, I became acutely aware of just how little each side often understands the other. I believe these misunderstandings are not from lack of interest or of caring, they are simply born from the reality that we all, both publishers and retailers alike, operate in a world that is often completely isolated from the one another which can result in perspectives that are somewhat myopic and insular.
Frankly, this has always been and continues to be the DM's biggest strength and its biggest weakness. Each of us, regardless of what side of the DM we represent, must look beyond the part and see the whole. In order to accomplish any meaningful change that facilitates the betterment of the marketplace at large, we must recognize that we have our own biases, motivations, and limitations.
As Eric previously mentioned, Diamond often takes the brunt of our shared frustration about the state of the industry and the problems that the DM's future faces. It is essential to remain cognizant of the fact that turning a ship of this size and variability is not something that happens quickly or smoothly. While perhaps it may not always be outwardly visible, I can attest to how often Diamond is internally examining ways to adjust and adapt to meet the ever-evolving landscape of the DM—a great example of this is their upcoming Pullbox feature of PREVIEWSworld.
In order to help them help us as it were, I feel strongly that we must all come to the table and share our concerns, complaints, and suggestions with the self-awareness that our independent needs may not always be aligned with what is most pressing and most prevalent as compared to the needs of the DM in its entirety.
What CAN a publisher do to address Phil's concerns as he's outlined? He has some suggestions. Which might you agree/disagree with, and what else might be done that isn't there?
Stephenson
: Generally speaking, I think publishers could be a bit more judicious in our publishing planning. The whole industry would benefit from putting a bit more emphasis on quality instead of quantity, and that's a main focus for us in 2019. From speaking to retailers, it's clear many of them are overwhelmed by the amount of content in the marketplace. Few of them have time to read everything that comes out, which makes it tough for them to promote our books to the consumer—who is already having a difficult time keeping up with all the launches. Honestly, a little streamlining would benefit almost everyone in comics today, because as it stands, none of us are giving our titles enough room for discoverability or enough time for promotion.
Similarly, there don't need to be endless reboots and relaunches, and on a creative level, there's really no reason for all the weekly or bi-weekly series and no reason for all the variants. Can variants be cool? Definitely—but right now, they're being done to death, and often as incentives with ridiculous buy-in thresholds that all but guarantee racks and racks of unsold comics, even if the variant itself winds up becoming collectible. That may be easy money for a publisher in the short-term, but it puts retailers at risk over the long haul and doesn't help grow readership on any level.
Bottom line, though, I think the best thing publishers can do is work with retailers so there are fewer obstacles in the way of getting books we believe in to the readers that want them.
We recently announced our "No Risk #1s" return program, wherein we make select first issues 100% returnable with no change in discount and no requirement for stripped covers. We've also just launched a program to help retailers retain their orders after a series' debut—our "Double Down Discount" as we're calling it—by offering an additional discount on second issues. We're starting with books we're extremely excited about—Darcy Van Poelgeest & Ian Bertram's
Little Bird
#1 and Ed Brubaker & Sean Phillips'
Criminal
#2—and the plan is to continue these programs by spotlighting series we're confident that retailers and fans won't want to miss out on.
Over the last year we've begun offering a flat 60% discount on select titles as an incentive for retailer support, we've run a series of themed backlist sales accompanied by additional discounts, and we've done free overships on titles we felt warranted extra exposure. For years now, we've had a program benefitting new retailers that offers them a combination of free product and our maximum discount for a limited time as they find their feet setting up their businesses. It's been several years now, but we no longer charge reorder fees, we raised our lowest discount from 35% to 45%, and we've created an abundance of retailer tools and promo items at little or no expense the retailers who want them. Can we do more? Probably—and we'll continue working on other ways to help the retail community support the books we publish and the creators we work with. We can't do it alone, though, and I'm hoping that there are other publishers listening to what Phil and other shop owners have to say so that we're all part of a mass effort to improve how this business works.
Hart
: I think Phil's done a great job detailing how publishers can address each of the issues that he has discussed, and as Eric has outlined, Image is constantly working to provide support and create initiatives that help promote growth in the DM and minimize retailer risk exposure.
I think we can all agree on the necessity for continued conversations like this, with that said, it is important that we collectively value compromise and accountability. Many of the dialogues being had in DM circles, and again this extends to both publishers and retailers, are accusatory in nature and tend to have an air of "all or nothing" or "your problem not mine" about them. Progress cannot be made if negotiations are colored with threats and ultimatums, change will not come to fruition if the onus always lies outside of ourselves.
Publishers could all take a page out of Phil's book and identify what we feel our most pressing problems are and how we plan to individually address them, whether that be publicly or privately. No matter which path we decide to pursue, we should do so with an open mind and a genuine willingness to find common ground.
The retailer and publisher arenas/platforms that currently exist for open communication often are echo chambers for the loudest voices in the room, whether that be determined by market share or sheer fervor. I do not believe that we can accomplish what we all want, a healthier and sustainable marketplace, if there is an every person/party for themselves mentality.
For the guest column by Phil Boyle of Coliseum of Comics that started this conversation, see "'Something Has To Change'").
For an ICv2 analysis of the changing number of comic titles, variants, and first issues, see "Marvel Soliciting More Titles, More #1s, More Variants").