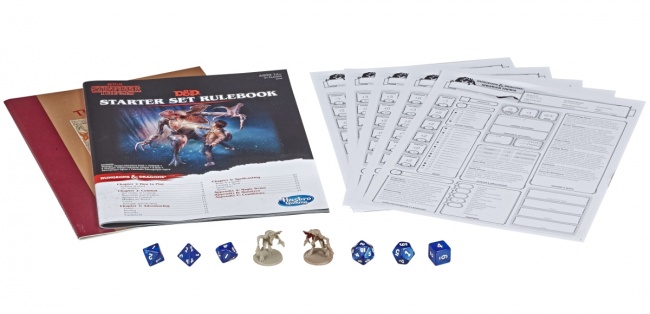 Hasbro and Wizards of the Coast will release the
Stranger Things Dungeons & Dragons Starter Set
on May 1.
For fans of Netflix's sci-fi horror TV series Stranger Things, WotC is getting a bit meta with the new Stranger Things Dungeons & Dragons Starter Set. Inside is everything players need to engage in an adventure straight out of the show, including a 5E rules guide, the character sheets Mike Wheeler created for his friends (Will the Wise, Dustin the Dwarf), and adventure book 6 dice, and two Demogorgon figures (one painted, one not). MSRP is $24.99.
(See multiple images in the gallery below!)
Stranger Things Season 3 arrives on July 4.