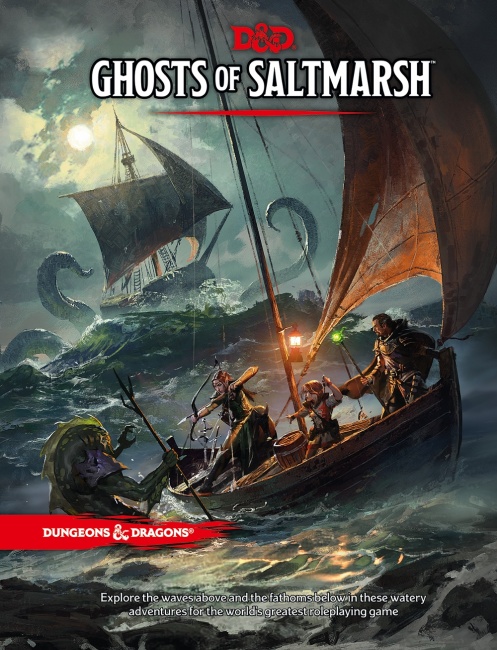 Wizards of the Coast will release
Ghosts of Saltmarsh,
an adventure tome for
Dungeons & Dragons 5E
RPG
on May 21.
Ghosts of Saltmarsh takes classic D&D ocean-based adventures from First Edition D&D set in the port town of Saltmarsh and expands and updates the content for use with Fifth Edition rules. The 256-page hardcover includes details on the town of Saltmarsh, and multiple adventure hooks for each chapter. The adventures can be played as a nautical campaign leading characters from level 1 – 12, or played as stand-alone experiences. Adventures include classic 'U' series and adventures from Dungeon magazine:
The Sinister Secret of Saltmarsh
Danger at Dunwater
The Final Enemy
Salvage Operation
Isle of the Abbey
Tammeraut's Fate
The Styes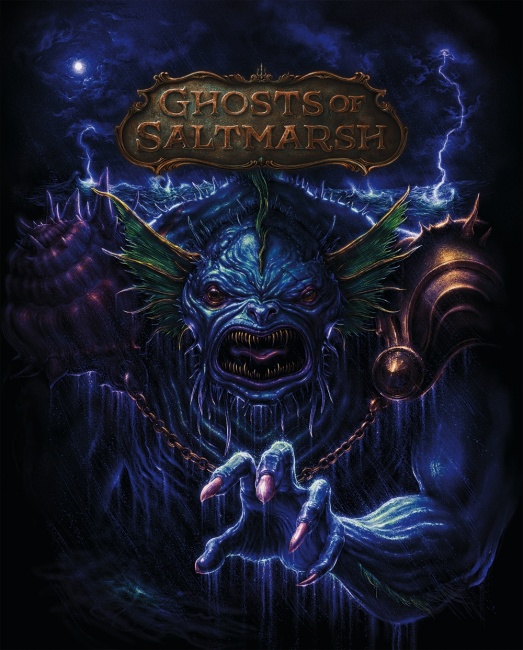 The appendices cover mechanics on ship-to-ship combat, monsters, new magic items and more. Though the book releases simultaneously everywhere, an alternate art soft-touch cover created by N. C. Winters featuring a snarling sahuagin will be exclusively available in game stores. MSRP is $49.95.