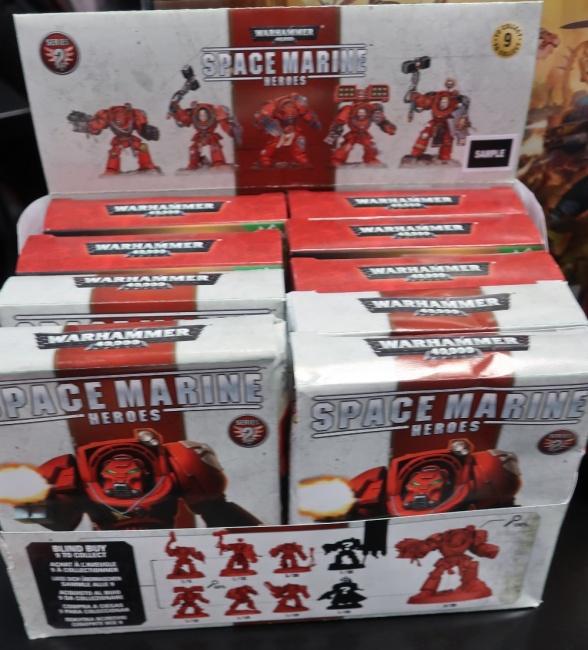 The second set of miniatures in Games Workshop's recently launched line of blind-pack models,
Space Marine Heroes,
will be released later this year.
Space Marine Heroes features highly-detailed push-fit models of characters from the Warhammer 40,000 universe. The models are designed so they can be removed from their sprues without tools and assembled without glue. The first series featured space marines molded in blue plastic (see "Games Workshop to Release Blind-Pack Minis Worldwide"). The second series will include nine different models of marines in heavy "terminator" armor, molded in red plastic.
The line was originally launched in Japan, and the company is modifying the format to better fit stores in the American and European markets that do not typically stock gaming miniatures. Toby Davies, GW Head of Sales (Global Distribution & Partners) told ICv2 at New York Toy Fair, the company is "looking at other angles and channels of where we can distribute this, places that should have our IP but perhaps aren't ready for the full hobby experience, like comic stores, video-game stores would be ideal. All of them are compatible with the game, but how people interact with them to begin with is really up to them, whether they play them as toy soldiers, whether they display them, whether they go to paint them at their local hobby store and find out more about the game."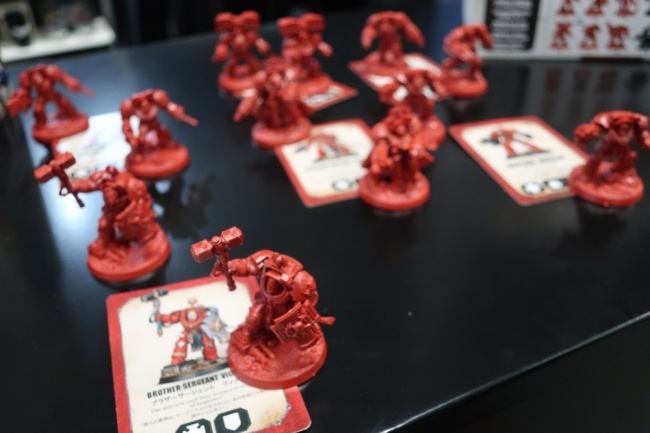 The models are packaged one to a box, which is designed to hide the identity of the miniature inside. The models will have different rarities, with common, uncommon, and ultra rare models. The boxes will be available in a countertop display box.
The models are supported by resources on the Games Workshop Community website, including "How to Build" videos for each model and a simple push-your-luck-style dice game that can be played using the models.
The models are also fully compatible with Warhammer 40,000.